Mission
The next 15 years will be dominated by exponential technological advancements and we will observe a virtual revolution, which will provide us with virtual objects displayed in our surrounding that cannot be distinguished from real objects anymore.
This notion of a virtual reality, which is indistinguishable from the real world, has been addressed repeatedly in science fiction arts, literature and films. Plato's Allegory of the Cave from the ancient world, and several science fiction movies from the modern era like "The Matrix", "Surrogates", "Avatar", or "World on a Wire"are only some prominent examples, which play with this perceptual ambiguity, and constantly question whether our perceptions of reality are real or not.
We explore perceptually-inspired and (super-)natural forms of interaction to seamlessly couple the space where the flat 2D digital world meets the three dimensions we live in. Our research is driven by understanding the human perceptual, cognitive and motor skills and limitations in order to reform the interaction as well as the experience in computer-mediated realities.
The following figure shows these aspects in terms of their relationship to the human, interactive computer systems, interaction techniques and metaphors as well as application domains: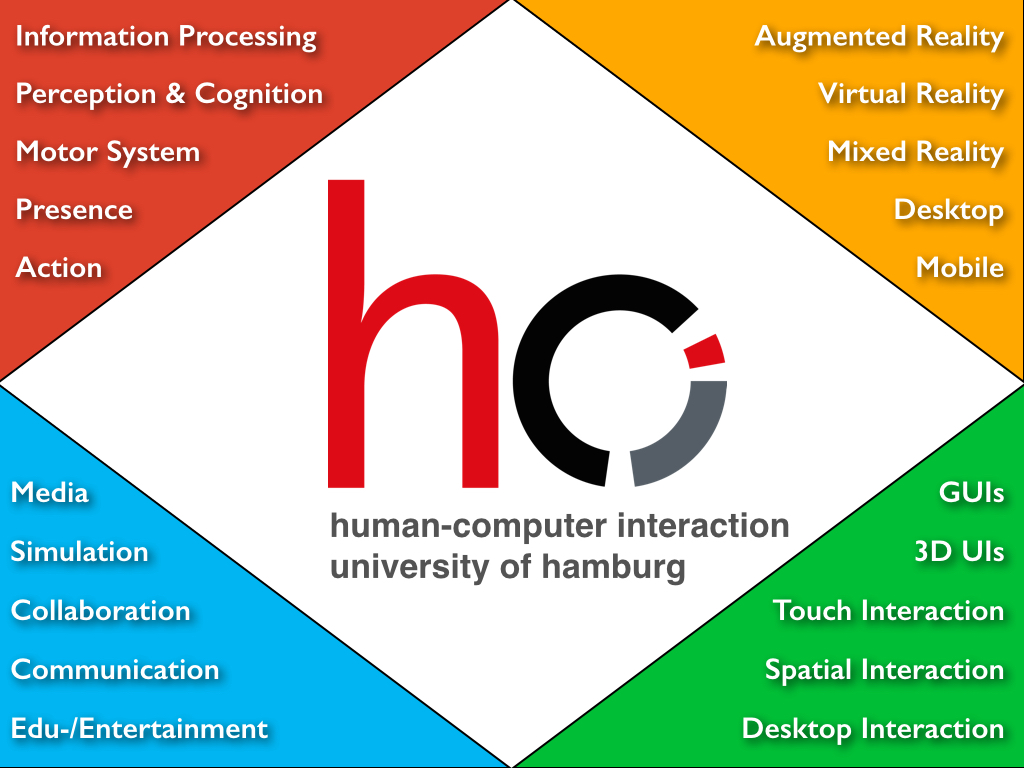 ---