1st Hamburg Requirements Engineering Symposium - Recap
6 June 2018, by David Mosteller
Photo: MAST @ UHH, CC BY-SA 3.0 ; cropped
Those that follow us already for a while know about our strong connection and contributions to the field of Requirements Engineering. With the received grant and responsibility in one of our current projects, OpenReq, and our chairholder Prof. Dr. Walid Maalej being the PC-Co Chair of the 26th IEEE International Requirements Engineering Conference, we wanted to contribute to the RE community even more by running an RE symposium.
We are happy to report that the 1st Hamburg Requirements Engineering Symposium was a great success! Seven speakers from around the world discussed a wide range of topics with about ~40-50 participants, 10 from industry, 15 researchers, and the rest students.
On a sunny day, we welcomed all participants on our campus with snacks and drinks to be prepared for the presentations and discussions. The symposium began with introductions from Prof. Dr. Walid Maalej and Prof. Dr. Frank Steinicke. Between the two of them, we learned of the importance behind RE practices and research, and the history and prominence of the University of Hamburg. 
Following the introductions, there were then presentations from top researchers in Requirements Engineering. Here is a photo recap of the presentations:
Günther Ruhe -- Asymmetric release planning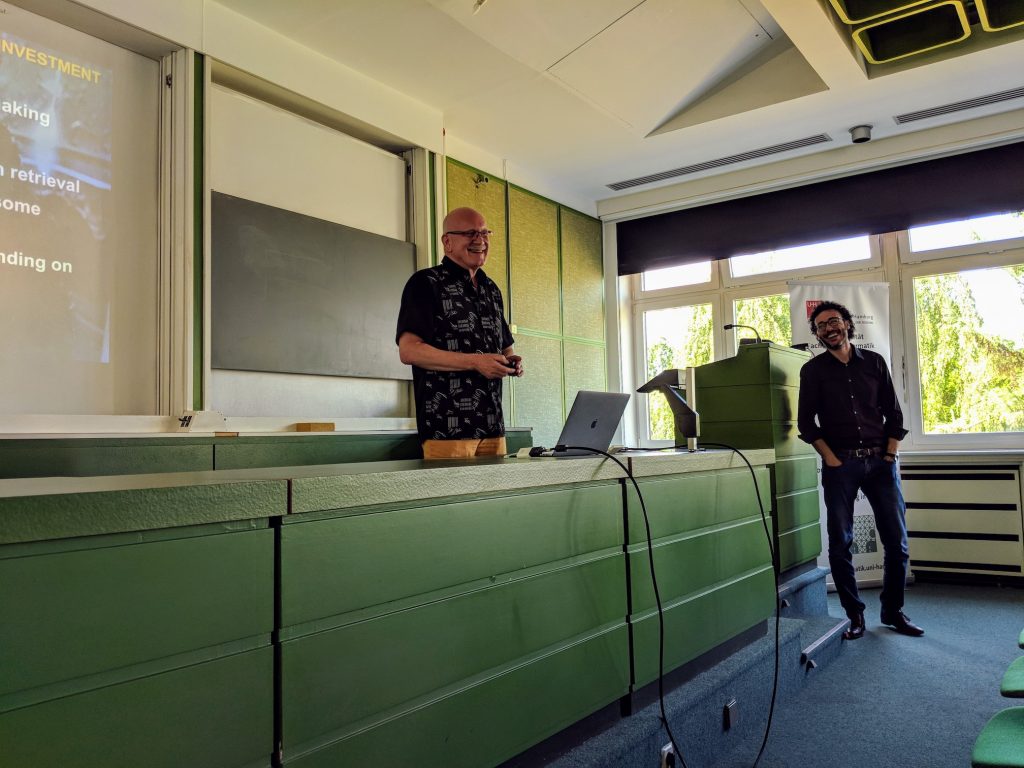 Kelly Blincoe -- Modern software development: the stress and social pressure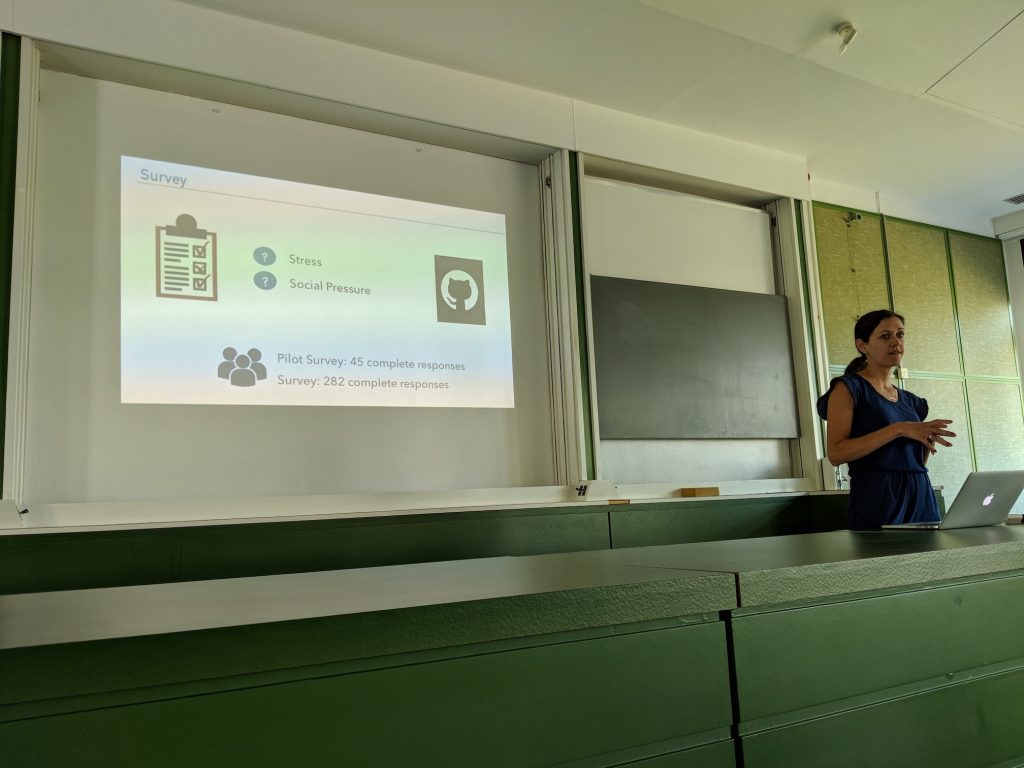 Liliana Pasquale -- Topology Aware Adaptive Security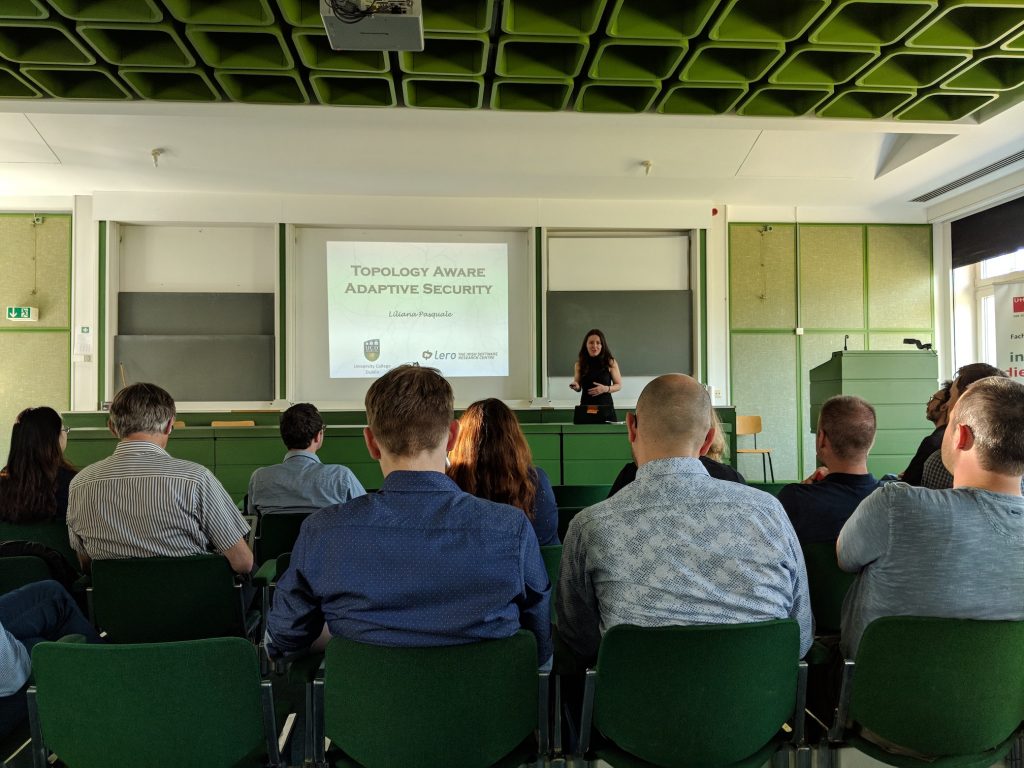 Martin Glinz -- How much RE do we need?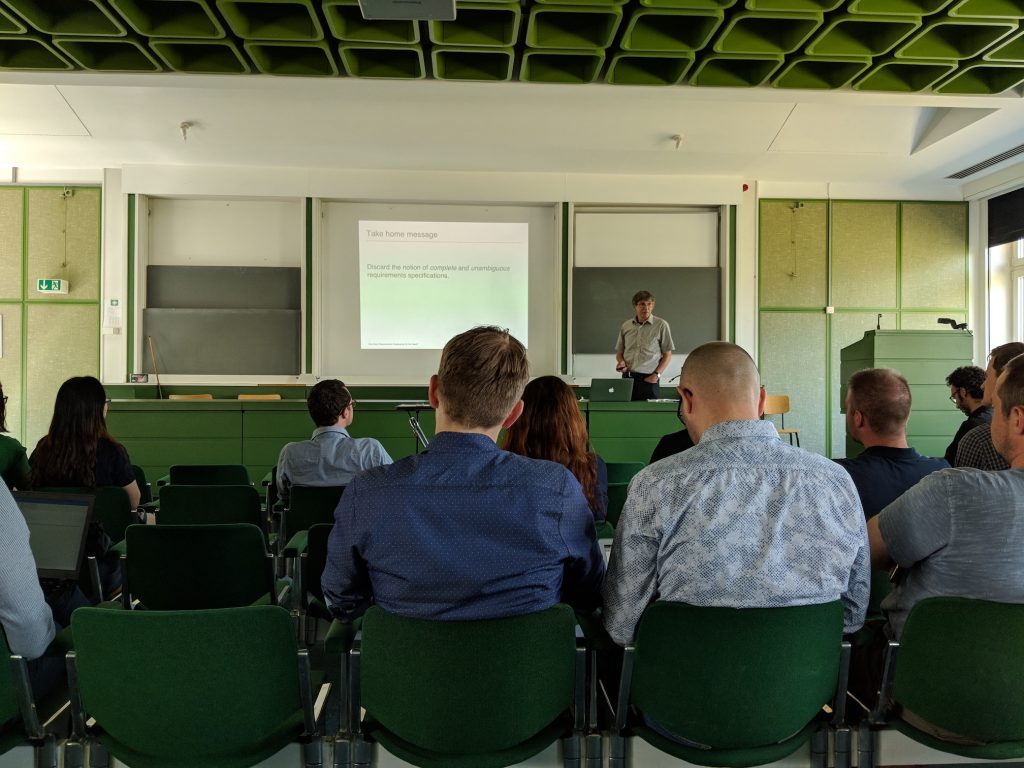 Daniel Amyot -- Evidence-Driven Evolution of Regulatory Requirements with Goal Models and Watson Analytics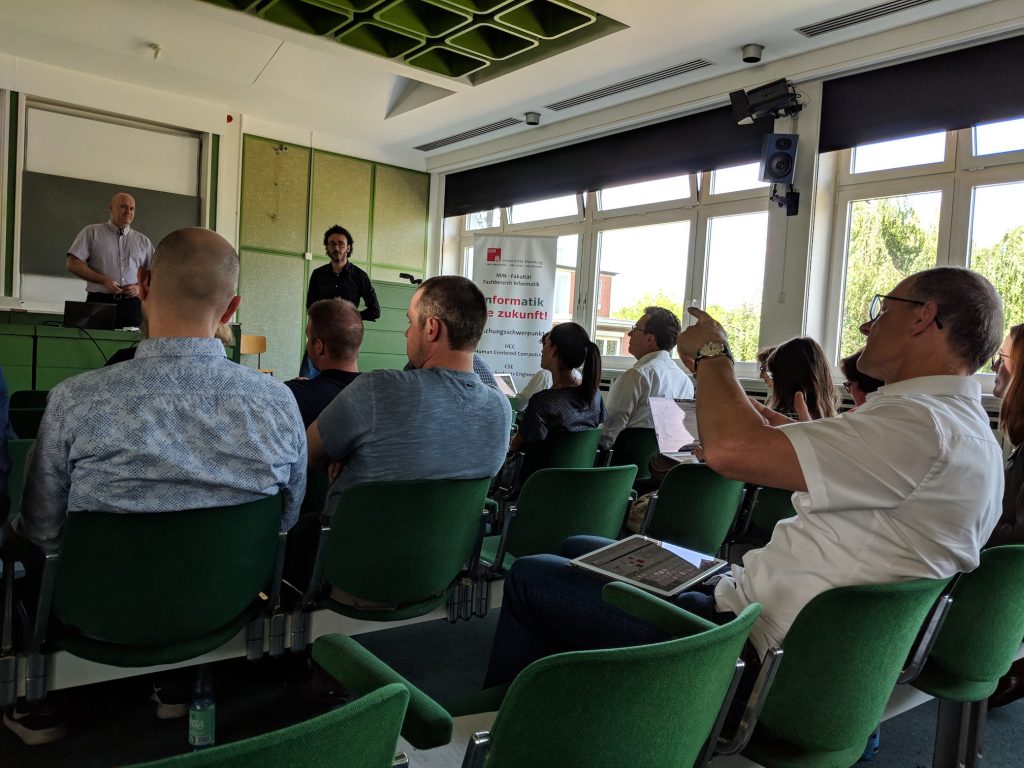 Anna Perini -- The SUPERSEDE project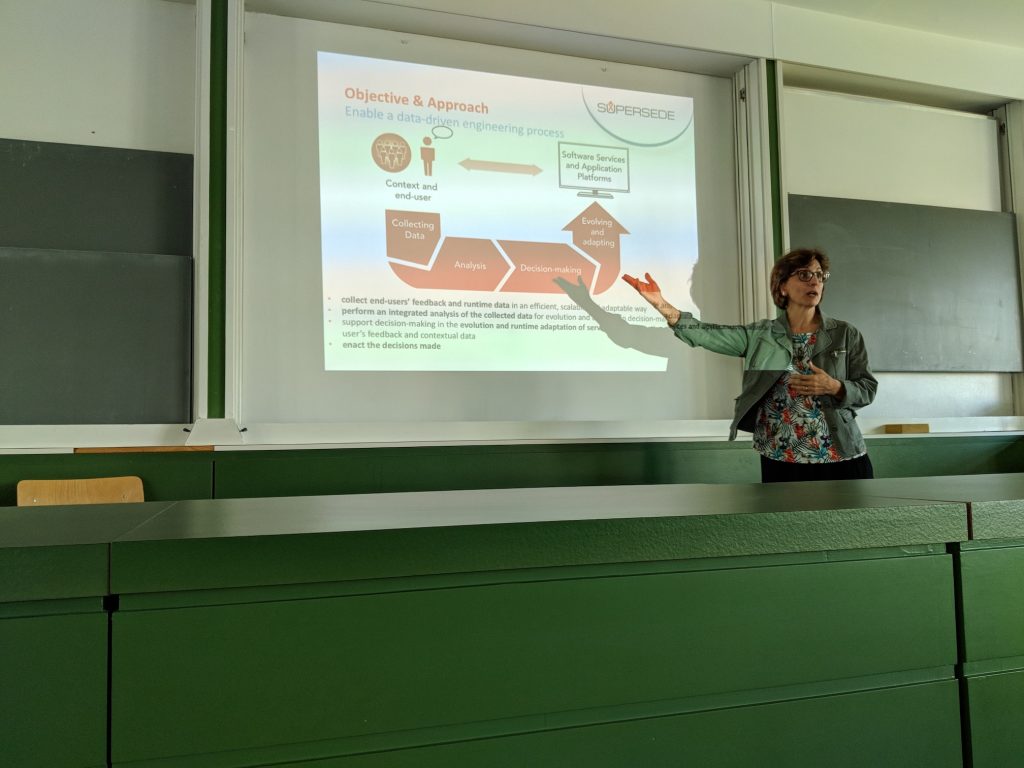 Lloyd Montgomery -- Conducting Research Industry Partnerships using Design Science: a Case Study with IBM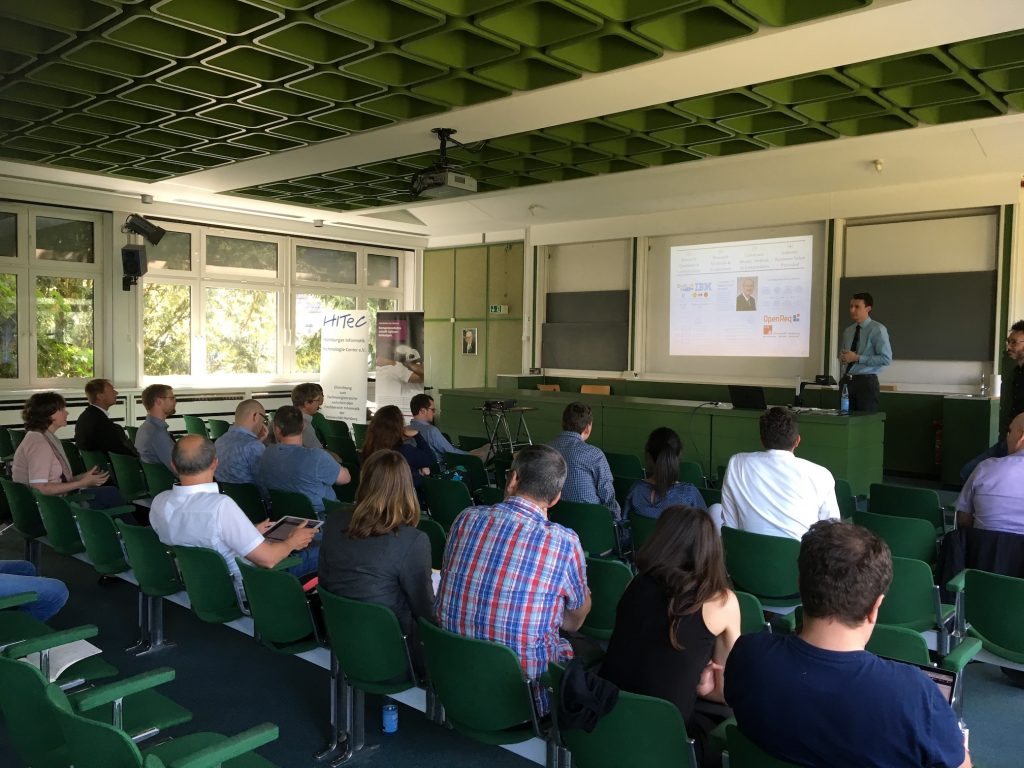 In an effort to encourage networking, an outdoor snack-and-chat venue was provided. This venue was met with plenty of good conversation, absorbed Hamburg sun, and in-depth discussions regarding the presentations that occurred.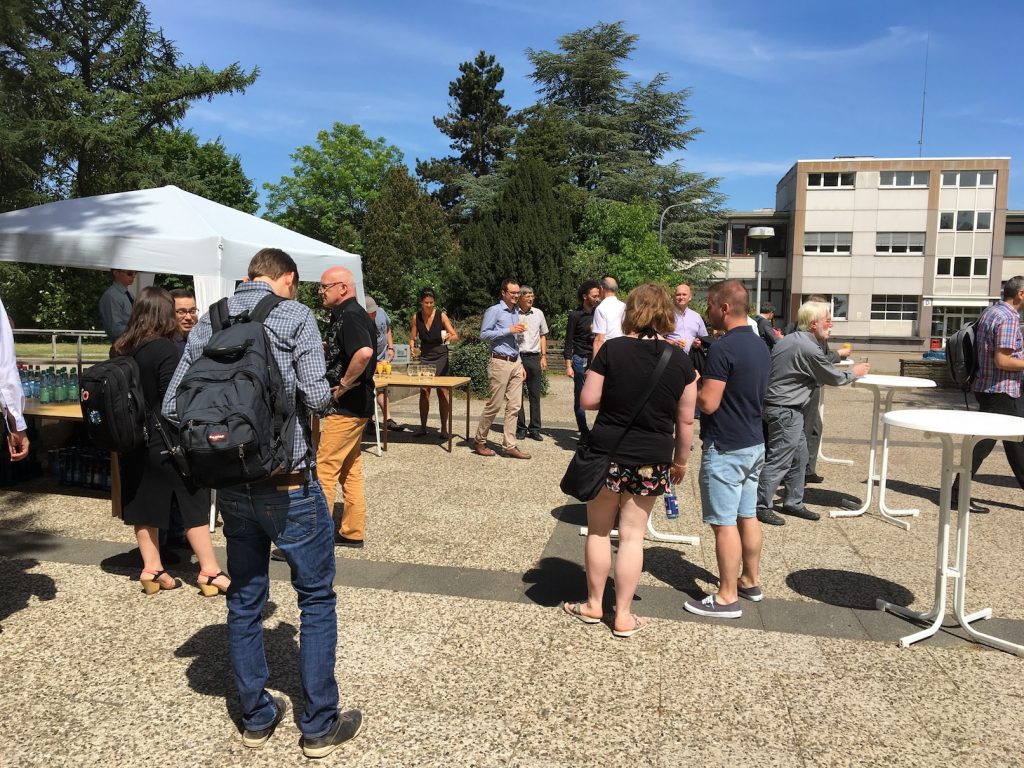 The RE Symposium was concluded by going downtown to experience some Hamburg cuisine, and continue the discussions and networking.
Overall the RE Symposium was a success and an event that will likely be repeated in the future. Thank you to all who participated, and a special thanks to the sponsors of the event: