Doganalp Ergenc, M.Sc.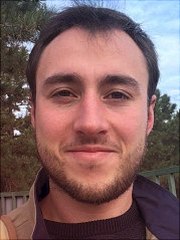 Research associate
Address
Universität Hamburg
Vogt-Kölln-Straße 30
D-22527 Hamburg
Office
Room: F-627
Contact
Short Biography
Doganalp Ergenc is a research associate in the Computer Networks (NET) group (formerly ISS) at the University of Hamburg since 2019. He has received his M.Sc. degree in computer engineering from METU, Turkey in 2018. He has involved various research projects including the areas wireless networking,  programmable networks and network security. Doganalp has also worked as system  and software engineer in different companies. He is currently working on the resilience of next-generation critical networks particularly focusing on flexible service-oriented architecture and time-sensitive networking technologies. 
Research Interests
Resilience of mission-critical networks
Topology design and optimization
Service-oriented architecture 
Programmable networks and P4 programming
Time-sensitive communication and IEEE 802.1 TSN protocols
Relevant Links