Short introduction to paper: Knowledge Graph Question Answering Leaderboard: A Community Resource to Prevent a Replication Crisis.
Talk in LREC 2022
11 May 2022, by Xi Yan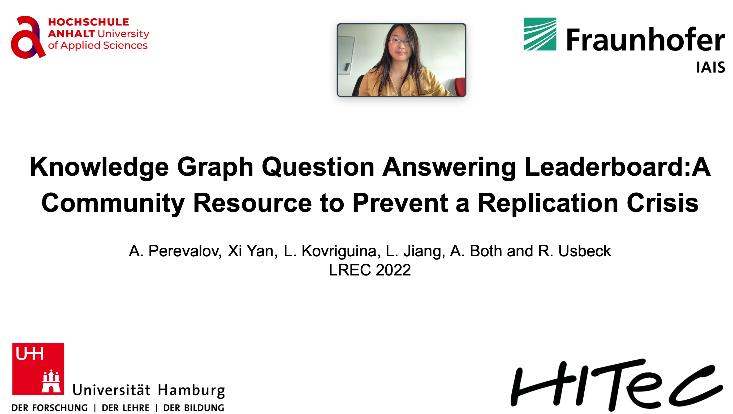 Photo: xiyan
In the following short video, you will be given a talk of our central, dense, open, and community-driven KGQA leaderboard. Enjoy and contribute to the leaderboard! 
Demo:https://kgqa.github.io/leaderboard/
Code:https://github.com/KGQA/leaderboard
Article:https://arxiv.org/pdf/2201.08174.pdf