Digital Science Night 2020
23 January 2020, by Eugen Ruppert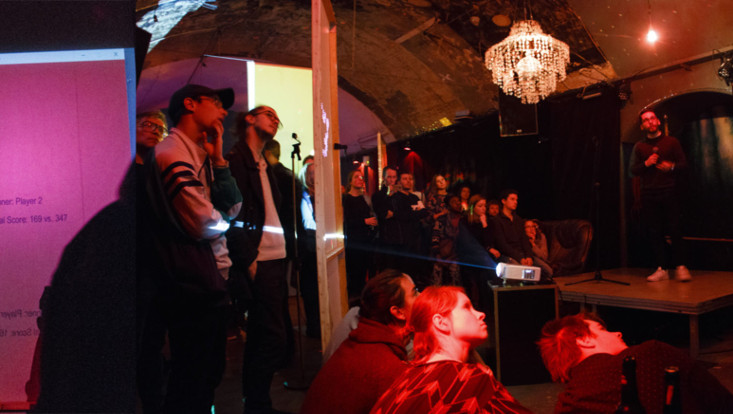 Photo: Eugen Ruppert
An especially digital evening on digitization with a Science Slam Hamburg computer science experts and DJ's for the night.
And another evening for the "Wunderbox" computers. Let's leave the magic out of intelligent machines and robots. What can algorithms really do? What exactly is digitalization? And who does the research? Who can explain it to me in a way that's reasonably understandable?
Let's make an evening of it. Entertaining and instructive. In friendly competition for the best explanation and good entertainment.
In the Slam, researchers from the field of computer science will present their topics in a Science Slam. With live demos, our slammers will give answers to such questions: What is a Virtual Reality Continuum? Why do we need WLAN tracking? Does everyone have a Digital Twin? What makes cities digital? Why is it art? Or research?
The Applausometer measures your enthusiasm - and at the end the best Digital Science Slammer is chosen. In a jump-off if necessary.
Before and after and in the middle of it all, an interactive installation in the Fundbureau will locate people and react to the sounds of an empty nightclub. We have more interactive gimmicks up our sleeve.
And if everything works out, we will bring a new being to the Fundbureau: two artificial intelligences, Fred and Paula, who will react to the visuals of the other intelligences (including you, dear visitors!) and play with them.
With music by Holger Prang and the Safari Collective until it's all over.
Facebook event: https://www.facebook.com/events/2475660832545920/
Organized by:
Creative Space for Technical Innovations, HAW Hamburg
base.camp, University of Hamburg
TU, Technical University Hamburg-Harburg
City Science Lab, HCU Hamburg
place and time
fundbureau, Stresemannstraße 114, 22769 Hamburg (Directions)
23 January 2020, 7 p.m.
Admission is free
Procedure
The schedule of the event is as follows:
19:00 Admission and exhibition of interactive pieces
20:00 Science Slam
21:30 DJs, music, dance and drinks
Slammer
Johanna Nehring-Ansohn: Track me if you can - Passive Tracking Wi-Fi enabled devices (UHH)
Anna Schierholz - What is an algorithm and how can I dance to it? UHH.
Dustin Spallek - Six degrees of freedom (HAW)
Tom Friedel - Citizen Science and Airy Data (CfHH)
Axel Dürkop, Sebastian Lindner, Roy Ruiz et al - Dance Dance Machine Learning Revolution (TUHH)
and more!
Science Slam
The basic framework conditions are:
10 minutes presentation, after that only applause (discussions and asking questions at the bar)
There is a small stage (about 4x2 m) and behind it a screen
You are welcome to show slides of the presentation, but we also welcome live demos and objects or even experiments on stage
If you need anything beyond beamer and computer (plus clicker) (table, chair, lamp, camera, live video, synthesizer connection...), please register it in advance! We try to organize everything that supports your lectures and makes them even better.
Please send us your slides at least one hour before the event starts, so that we can put them together and we don't have any transitions with Windows backgrounds.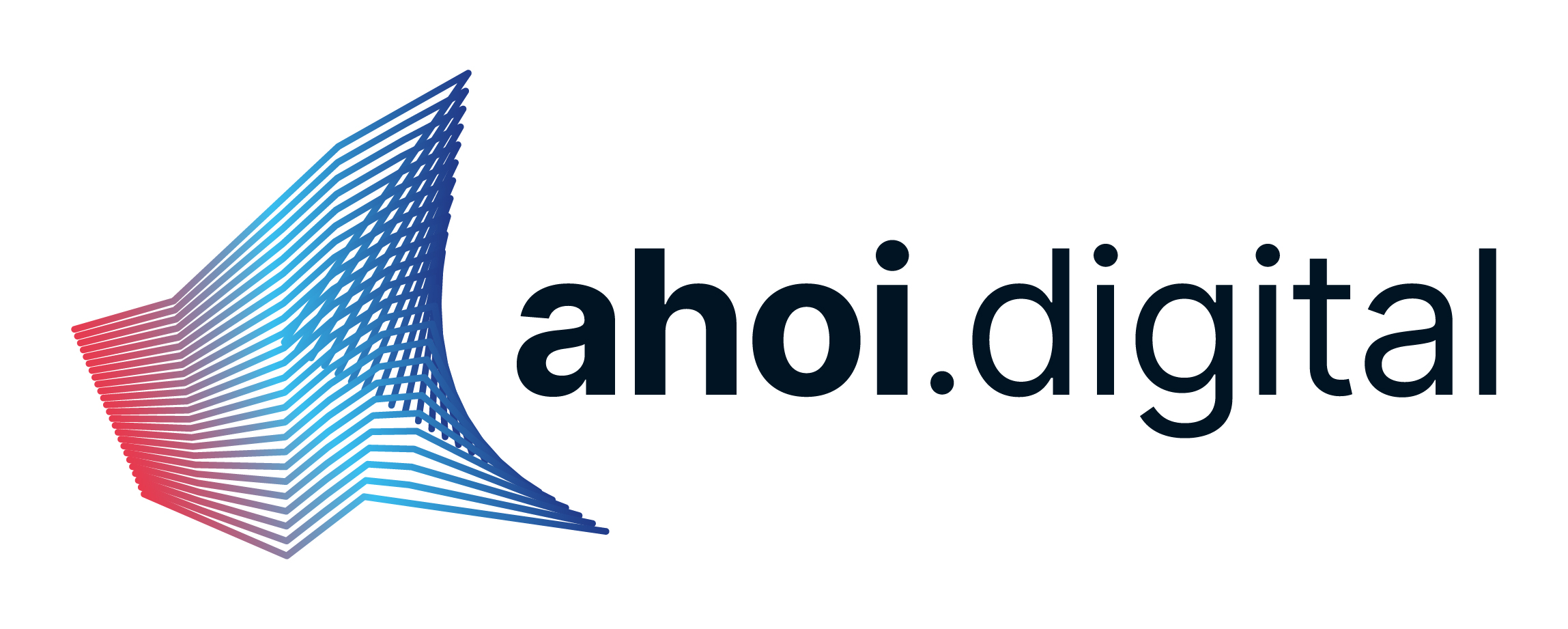 With friendly support of ahoi.digital and HITeC.