Contact
We are located in the first floor of building D of the Computer Science Campus in Hamburg-Stellingen:
University of Hamburg
Department of Informatics / MOBIS
Vogt-Koelln-Str. 30
22527 Hamburg
Germany
You can plan your route with Google Maps.
Arriving by public transportation
The Department of Informatics is not located at the city center where the major part of the university is!
From Hamburg Airport: Take bus line 39 to Hagenbecks Tierpark and then change to bus line 181 or bus line 281 to stop Informatikum.
From Hauptbahnhof: Take the underground U2 to Hagenbecks Tierpark and then change to bus line 181 or bus line 281 to stop Informatikum.
Link to Hamburg's local transport (HVV): in German and in English.
Arriving by car (parking situation)
The parking situation on the campus is limited (see parking spots below in green, yellow, and blue). Request the gatekeeper to acquire a parking ticket or alternatively use the Hagenbeck parking area (without registration possible costs 3 EUR). Parking the car overnight in not permitted.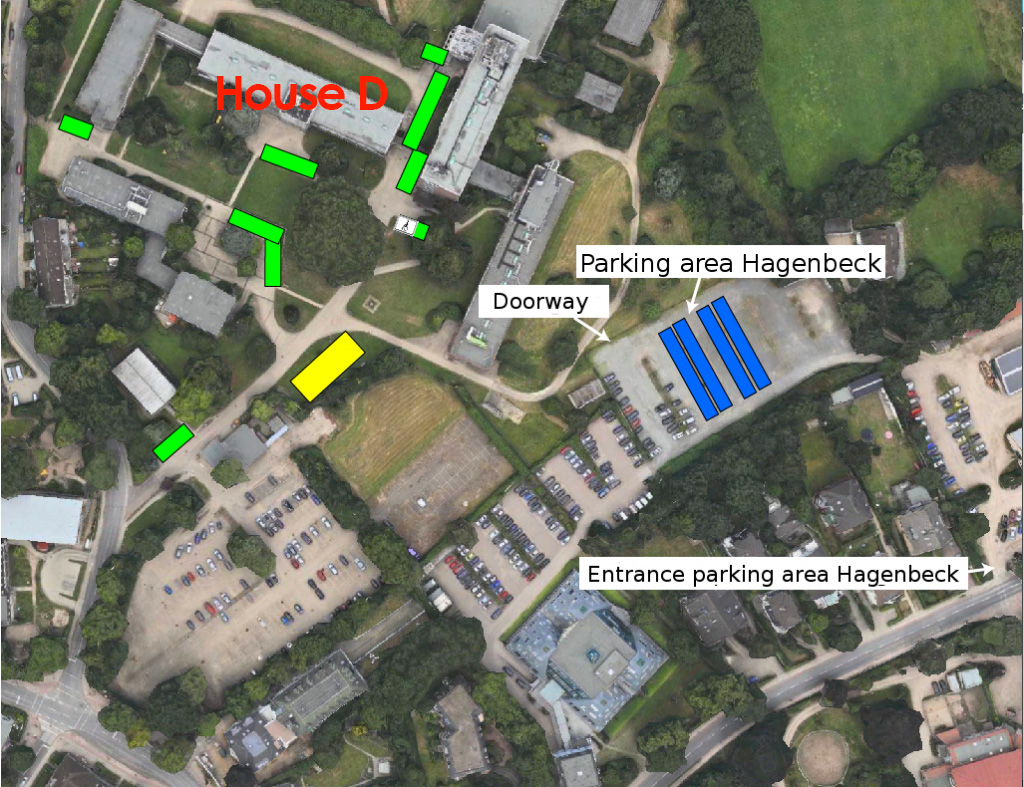 Our Building - House D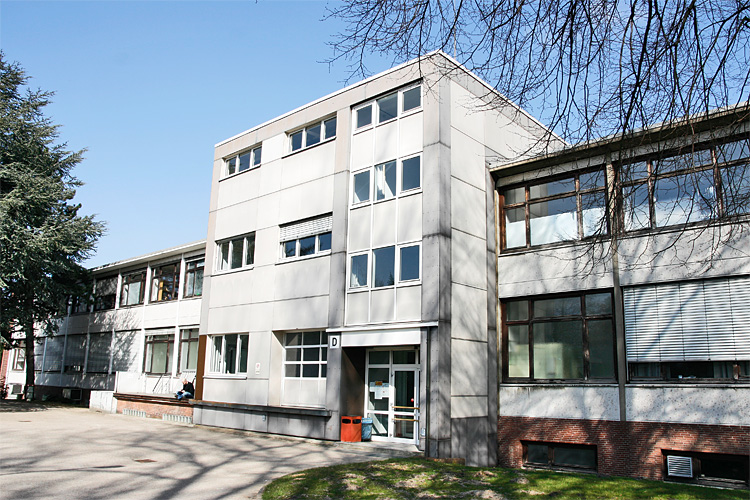 Where to stay
If you want to stay overnight you have two options:
You can stay close to the computer science campus in Stellingen.

Advantage: you can walk by foot to our building.
Disadvantage: boring neighborhood, no restaurants.
E.g.: Linder-Hotel (near the zoo) is about 10 min. walk from the department (or 2 bus stops) but it's not near the center.

To find hotels close to the campus, you might want to use google maps.
you can stay somewhere in the city center.

Advantage: nice places to stay, go out and have fun.
Disadvantage: you have to use public transport to come to the computer science campus (depending on where you are, this takes about 30 min or so).
E.g.: Grand Elysee is near the Damm Tor Area (also called Rotherbaum).
E.g.: Hotel Wagner has a very good ratio of cost/quality, 3 stars, good standards but not much extras.

If you choose this option, consider being located nearby the subway line U2.