This page:UHH > MIN > Department of Informatics > Institutes > Research groups > EIT > About EIT > News > 2021 > Natasha Tusikov & Blayne Haggart
Public Lecture Series "Taming the Machines"
Webinar: The Global Digital Economy Made Concrete: Unpacking the Smart City
11 February 2021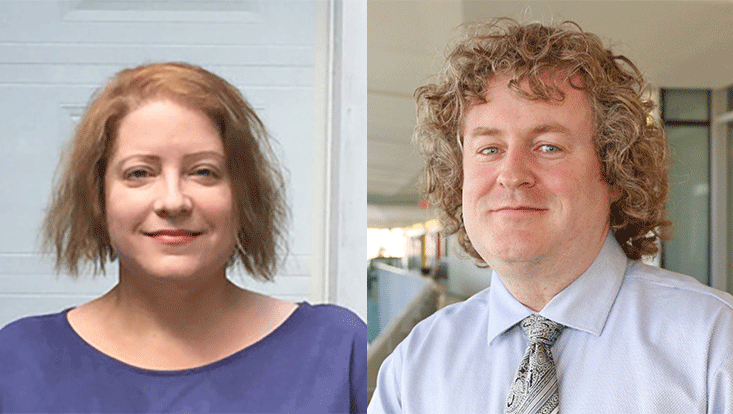 Photo: Haggart / Brock University
The final lecture in this winter term's "Taming the Machines" is given by Prof. Dr. Natasha Tusikov and Prof. Dr. Blayne Haggart on February 11, 2021. In their presentation, Tusikov and Haggart use the example of the internationally controversial Quayside smart-city development (driven by a Google-affiliated company) in Toronto to illustrate key, globally relevant political-economic structural changes and to elaborate a theoretical framework for understanding the causes and consequences of the emergence of the datafied society. Among other things, the Quayside smart-city project, involving the Google-affiliated company Sidewalk Labs, highlights how control over intellectual property and data have become central to the exercise of political, social, and economic power, with significant implications for citizens' ability to exercise democratic control over their cities, countries and lives.
When: 11.02.2021,  18:15 - 19:45 CET/Berlin time