Morals & Machines – Hybrid Evolution
9 June 2021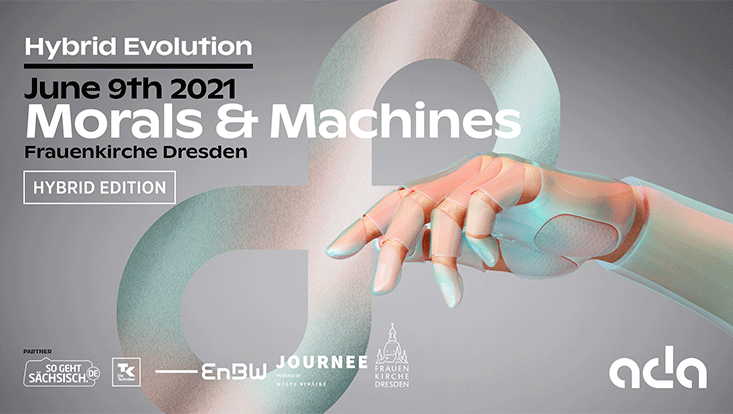 Photo: ada Learning GmbH
How can hybrid evolution succeed? Which design methods and behaviors should we explore and test for this purpose? On June 9, 2021, this is what Morals & Machines would like to discuss for an entire day. Prof. Dr. Judith Simon will be a panelist for the debate "A new social contract: Autonomy and decision-making in an algorithmic world" together with Mutale Nkonde, Founder & Executive Director, AI for the People
, Sandra Wachter, Associate Preofessor & Senior Research Fellow, Oxford Internet Institute University of Oxford and 
Iyad Rahwan, Director, Max Planck Institute for Human Development in Berlin.
More information: https://morals-machines.com/
Programm: https://morals-machines.com/programm21/