Lecture on April 28th, 2021
Why is Normalizing Surveillance Dangerous?
Prof. Dr. Evan Selinger (Rochester Institute of Technology, NY, USA)


About the lecture
Definitions of privacy change, as do norms for protecting it. Why, then, are privacy scholars and activists currently worried about "normalization"? In this talk, I'll explain what normalization means in the context of surveillance concerns and clarify why normalization has significant governance consequences. I'll emphasize two things. First, the present is a transitional moment in history. AI-infused surveillance tools offer a window into the unprecedented dangers of automated real-time monitoring and analysis. Second, privacy scholars and activists can better integrate supporting evidence to counter skepticism about their most disturbing and speculative claim about normalization. Empirical results in moral psychology support the assertion that widespread surveillance typically will lead people to become favorably disposed towards it. If this causal dynamic is pervasive, it can diminish autonomy and contribute to a slippery slope trajectory that diminishes privacy and civil liberties.
About the speaker
Evan Selinger is a Professor of Philosophy at Rochester Institute of Technology. The Observer selected his latest book, Re-Engineering Humanity (co-authored with Brett Frischmann) as one of "Thirty Books to Help Us Understand the World in 2020." Zadie Smith told The Wall Street Journal it was one of her favorite reads of 2019. Evan's research primarily focuses on technology ethics and privacy. He regularly collaborates with civil society organizations (e.g., ACLU and the Institute for Defense Analysis), advises government agencies (e.g., DARPA) and corporations (e.g., Microsoft), and writes for the popular press (e.g., The NY Times, The Guardian, The Atlantic, Slate, and Wired).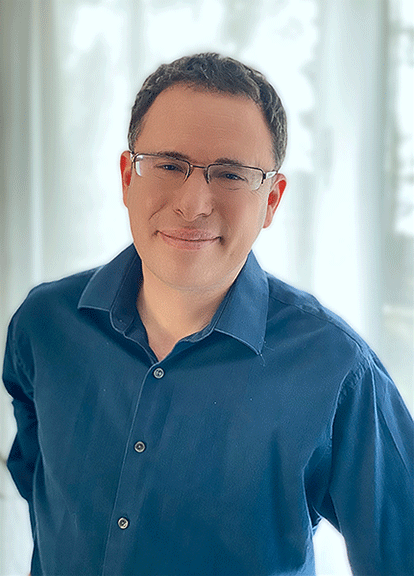 photo credit: Evan Selinger
---
Wednesday, 28. April 2021, 18:15-19:45

– delivered in digital form –
Register on our programme page!
---
poster lecture Evan Selinger [pdf]
programme  "Taming the Machines" [pdf] in summer 2021
---