Lecture on April 14th, 2021
Power, Freedom and Democracy in the Age of Artificial Intelligence and the Responsibility of Engineers
Paul Nemitz (Directorate-General for Justice and Consumers, European Commission, Brussels)


About the lecture
Modern digital technologies, data and AI allow to understand, control and manipulate individuals and societies on a massive scale. The ever growing automation of the public and private sphere, from the production and dissemination of text and visual material to Neuralink types of human – physical connections, poses new challenges to Democracy, Fundamental Rights and the Rule of Law. In a world ever more dominated by technology, the control of technological power becomes a central function of democracy.
The new potentialities of technologies add to traditional impacts of technologies in terms of safety and environment. The traditional risk and impact assessments for this reason need to be complemented with societal impact assessments.
We need a new curriculum for "Engineers for Democracy" to equip society with people able to certify societal technology impact assessments, whether mandated by law or not yet mandated by law. "Engineers of Democracy" must be able to imagine technological potentialities, whether from intended or unintended use of technology, must have a good understanding of sociology, law, philosophy and history, and thus must be able to assess impacts of new technologies on society, in particular the functioning of Democracy, the protection of Fundamental Rights and the Rule of Law.

About the speaker
Paul Nemitz is the Principal Adviser on Justice Policy in the European Commission. He was appointed in April 2017, following a 6-year appointment as Director for Fundamental Rights and Citizen's Rights in the EU Commission. As Director, Nemitz led the reform of Data Protection legislation in the EU, the negotiations of the EU – US Privacy Shield and the negotiations with major US Internet Companies of the EU Code of Conduct against incitement to violence and hate speech on the Internet. He is a Member of the Global Council on Extended Intelligence of the IEEE and the MIT in Boston.

His 2018 Article "Constitutional democracy and technology in the age of artificial intelligence", downloaded more than 20000 times from the UK Royal Society Website, and his 2020 book "Prinzip Mensch – Macht, Freiheit und Demokratie im Zeitalter der Künstlichen Intelligence" (www.PrinzipMensch.EU), co-authored with Philospher and Journalist Matthias Pfeffer, lay the ground for a global approach to Tech regulation based on Democracy, Fundamental Rights and the Rule of Law.

Follow him on Twitter @PaulNemitz. #1 TECH #EUInfluencer in the 2020 ZN Consulting #EUInfluencer survey.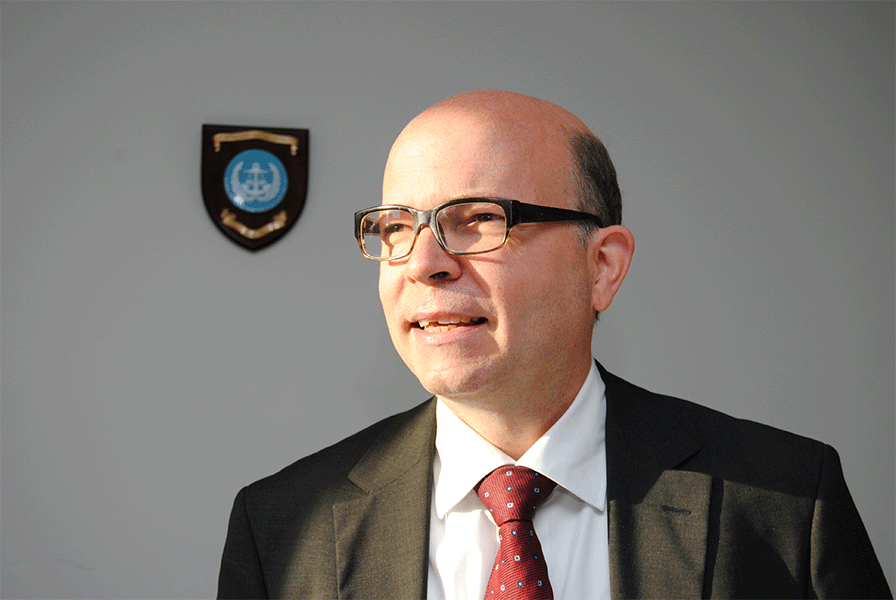 photo credit: European Commission
---
Wednesday, 14. April 2021, 18:15-19:45

– delivered in digital form –

---
poster lecture Paul Nemitz [pdf]
programme  "Taming the Machines" [pdf] in summer 2021
---