Lecture on April 20, 2022
Mirko Tobias Schäfer (Universiteit Utrecht)

Putting Application into Applied Ethics for Data & AI Projects

About the lecture [stream]
There are over 150 ethics manifestos and guidelines sketching frameworks for ethical development and use of data and AI projects. While the formulation of normative frameworks is very much needed for developing policy options, they somehow fall short in facilitating practical application. Working with government organisations, companies and NGO's, the Utrecht Data School developed several of instruments and processes to inquire the ethics of data and AI projects, and to facilitate deliberation and to constitute accountability. Drawing from numerous case examples, this talk presents practical approaches to governing the digital society.

About the speaker
Mirko Tobias Schäfer is Associate Professor at Utrecht University's research area Governing the Digital Society and the Department for Information & Computing Sciences. He is co-founder and project leader of the Utrecht Data School. Mirko studied theater, film and media studies, and communication studies at Vienna University (A) and digital culture at Utrecht University (NL). He obtained a magister (MA) in theater, film and media studies from the University of Vienna in 2002, and a Ph.D. from Utrecht University in 2008. Mirko's research interest revolves around the socio-political impact of (media) technology. With the Utrecht Data School and the Datafied Society research platform, he investigates the impact of data practices and algorithms on public management, public media and public space.
His publications cover user participation, datafication, and communication in social media. He is co-editor and co-author of the volume Digital Material. Tracing New Media in Everyday Life and Technology (Amsterdam University Press, 2009). He is author of the book Bastard Culture! How User Participation Transforms Cultural Production (Amsterdam University Press 2011). Recently he edited (together with Karin van Es) the volume The Datafied Society. Studying Culture through Data (Amsterdam University Press 2017).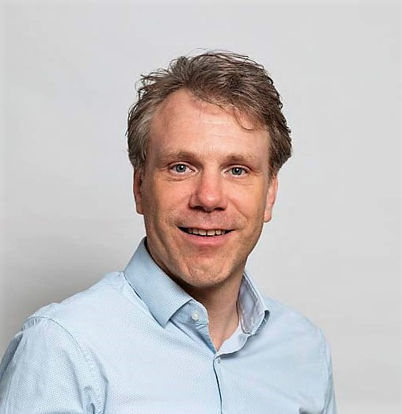 photo: private
---
Wednesday, 20. April 2022, 18:15-19:45 (CEST)

Flü­gelbau Ost, 2. OG, Raum O221
Edmund-Siemers-Allee 1
20146 Hamburg

Requirements for joining us at this on-site event:
wearing an FFP2 mask without an exhalation valve (which must be worn in all Universität Hamburg buildings). Wearing a face visor is not sufficient.
Persons who show symptoms (e.g. cough, fever, diarrhoea) that could indicate a COVID-19 infection are not allowed to stay at the University of Hamburg.
No additonal proof of 3G, 2G or 2G+ needed!