Lecture on November 21th, 2018
Are Machines Better Judges?
Professor Katharina Anna Zweig, TU Kaiserslautern
About the lecture
Today, more and more machines decide about the fate of individuals in very important situations: Whether it is the categorization of unemployed persons in Austria or Poland, or the recidivism risk assessment of criminals in the USA. While computers can process much more data than humans and while they can also make use of very small signals in the data, they are not necessarily unbiased. In this talk I will discuss some technical backgrounds, problems of automated decision making, and how to solve at least some of them.
About the speaker
Professor Katharina Anna Zweig (since 2012 at TU Kaiserslautern) is a biochemist and bioinformation scientist who investigates how algorithms can be used to understand complex systems. She is head of the Algorithm Accountability Lab at TU Kaiserslautern. There she devised the degree programme Socioinformatics, which is unique across Germany.  For her social commitment in explaining the prospects and dangers of Big Data, Machine Learning and Data Science, she was honoured several times (e.g. Theodor-Heuss-Medaille 2018 for co-founding the non-profit organisation AlgorithmWatch).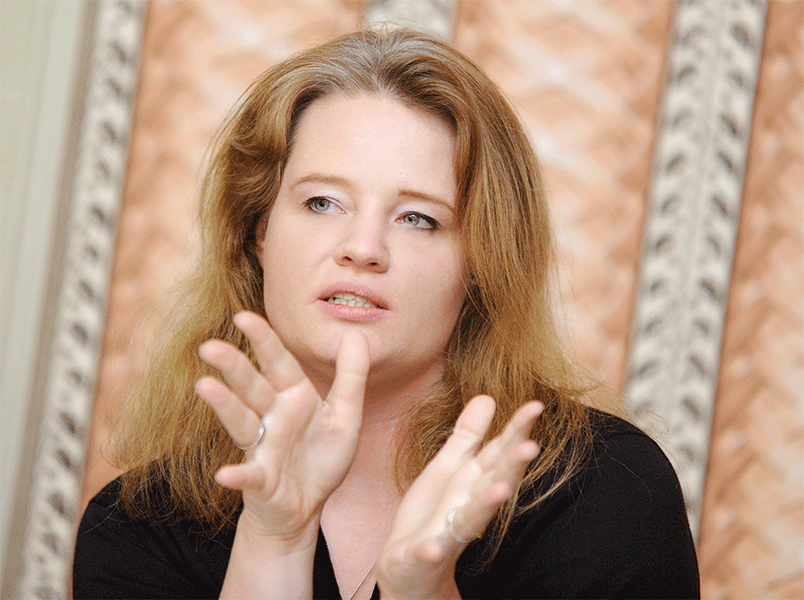 photo credit: private



---
Wednesday, 21. November 2018, 18:00-20:00
Main Campus, Hörsaal B
Edmund-Siemers-Allee 1
20146 Hamburg
---
programme lecture Prof. Katharina Anna Zweig [pdf]
programme "Taming the Machines" [pdf]
---
site plans:
lecture halls at Edmund-Siemers Allee 1: ESA1 [pdf]
University of Hamburg (Edmund-Siemers-Allee 1 is number 12 in C3 of the map): UHH [pdf]