Lecture on December 18th, 2018
Rethinking the Ethics of Communication*
(Second Christmas Lecture of the Politics, Economics and Philosophy Master)
Professor Onora O'Neill, University of Cambridge

About the lecture
Ethical and epistemic standards for communication have been discussed since antiquity. And since antiquity they have periodically been disrupted by technological innovations, then revised and restored by cultural as well as by legal and regulatory changes. However, the disruptions to standards of communication produced by the mushrooming growth of online technologies in the late C20 may prove particularly difficult to deal with. One source of difficulty can be traced to widespread preoccupation with "freedom of expression" across the past half century, sometimes at the expense of adequate consideration of the ethical and epistemic standards that are essential for those on the receiving end of others' speech acts, on which adequate communication relies. I shall suggest that legal and regulatory remedies to these problems may prove difficult and controversial.
About the speaker
Onora O'Neill is emeritus Professor at the University of Cambridge. She is one of the world's most distinguished moral philosophers, having published widely on widely on political philosophy and ethics, international justice, bioethics and the philosophy of Immanuel Kant. In 2017 she was awarded the Holberg and Berggruen prizes. Professor O'Neill is also a life-peer and cross-bench member of the UK House of Lords. In 2016 she was awarded the Knight Commander's Cross of the Order of Merit of the Federal Republic of Germany. She is currently President of the Society for Applied Philosophy.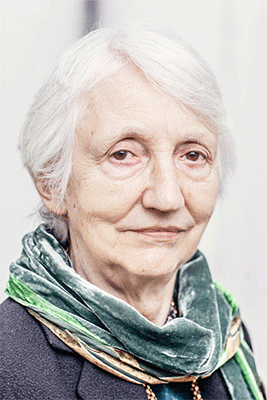 photo credit: private
---
* in Co-operation with the Public Lecture Series "Reason, Reflection & Responsibility" of Philosophisches Seminar
Please note: Lecture takes place in lecture hall A on Tuesday, 18. December 2018!

---
Tuesday, 18. December 2018, 18:00-20:00
Main Campus, Hörsaal A
Edmund-Siemers-Allee 1
20146 Hamburg
---
programme "Taming the Machines" [pdf]
---
site plans:
lecture halls at Edmund-Siemers Allee 1: ESA1 [pdf]
University of Hamburg (Edmund-Siemers-Allee 1 is number 12 in C3 of the map): UHH [pdf]