Lecture on January 24, 2023
Human Rights: The Seam between Social Justice and AI
Karine Gentelet (Université du Québec en Outaouais, CAN)
To truly seize AI's discriminatory effects, we must prioritize a system of AI governance that goes beyond assessing the impacts of these technologies, instead positioning human rights as an overarching legitimizing framework.  It's precisely such a system that we will propose in this talk – one that empowers the people affected by the use of AI systems by focusing on human rights as mobilized by them for them.  We will begin by situating algorithmic bias in its pre-existing societal context, proceeding to illustrate how the solutions currently favoured fall short of attacking the root of the problem.  We then position human rights as an operative principle, advancing an approach to AI governance that's grounded in citizen action.  It's a system that supports the active, voluntary, and deliberate participation of citizens in the politicized processes surrounding the governance of technological tools; that allows people whose rights are infringed by AI systems to mobilize their lived experiences through concrete processes of participation and legal recourse founded on the agency and autonomy of each and every member of society.

About the speaker
Karine Gentelet is associate Professor of Social Sciences at the Université du Québec en Outaouais (UQO). From 2020 to 2022, she was the second holder of the visiting Chair Social Justice and artificial intelligence Abeona-ENS-OBVIA.
Her research interests and publications focus on the uses of digital and artificial intelligence technologies for empowerment and social justice, recognition of human rights of Indigenous peoples, research ethics in Indigenous contexts, and the social responsibility of researchers.
She is also researcher at the Centre interuniversitaire de recherche et d'études autochtones (CIERA), at the Observatoire international des impacts sociétaux de l'intelligence artificielle et du numérique (OBVIA), at the Centre de recherche en droit public(CRDP). Finally, she is also associate researcher at Center for Law, Technology and Society (CLTS).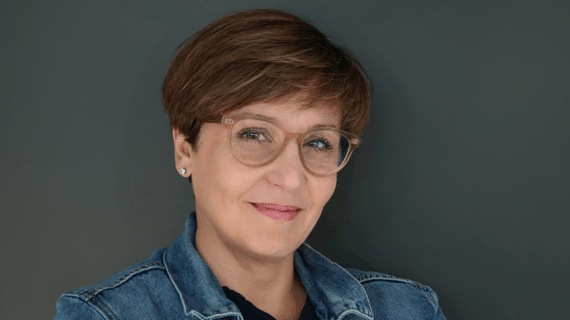 photo: private
---
Tuesday, 24. January 2023, 18:15-19:45 (CET)


Address for joining us on-site:
Flü­gelbau Ost, 2. OG, Raum O 221
Edmund-Siemers-Allee 1
20146 Hamburg