Prof. Dr. Judith Simon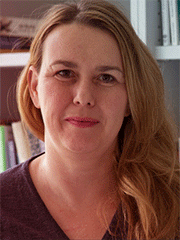 Photo: UHH/Nicolai
Lehrstuhlinhaberin: Ethik in der Informationstechnologie
Address
Universität Hamburg
c/o Poststelle - Frau Prof. Simon
20141 Hamburg
Contact
Anfragen für Interviews und Vorträge richten Sie bitte an Anja Peckmann.
Biographie
Judith Simon ist Professorin für Ethik in der Informationstechnologie an der Universität Hamburg. Sie beschäftigt sich mit der Verschränkung ethischer, erkenntnistheoretischer und politischer Fragen im Kontext von Big Data, Künstlicher Intelligenz und Digitalisierung im Allgemeinen. Judith Simon ist Mitglied des Deutschen Ethikrates, sowie verschiedener anderer Gremien für wissenschaftliche Politikberatung. Sie war Mitglied der Datenethikkommission der Bundesregierung (2018-2019).
Im Juni 2020 wurde ihr Routledge Handbook of Trust and Philosophy veröffentlicht.