Cyberagentur funds research project SOVEREIGN
Funding by Cyberagentur for phase 1 of our research project SOVEREIGN
7 November 2022, by Mathias Fischer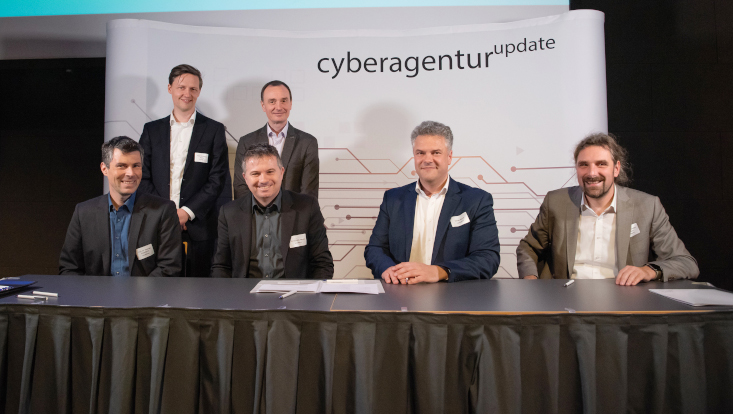 Photo: Geritt Tharann/Cyberagentur
This week we signed the participation agreement with the German Agency for Innovation in Cyber Security (Agentur für Innovation in der Cybersicherheit GmbH) for phase one of our research project SOVEREIGN.
In SOVEREIGN we will build a resilient cyber defense platform based on open hardware and software for defending critical infrastructures against cyber attacks.
The University of Hamburg will coordinate the project and we will work together with Universität zu Lübeck, Helmut-Schmidt-Universität/Universität der Bundeswehr Hamburg and several companies and startups.
SOVEREIGN will also complement the research activities of our project Cyber-Security-Portfolio Hamburg (https://csp.hamburg.de/).