Dr. Mikko Lauri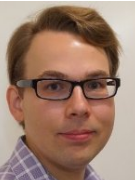 Photo: Mikko Lauri
Postdoctoral Researcher
Computer Vision
Address
Universität Hamburg
Faculty of Mathematics, Informatics and Natural Sciences
Department of Informatics
CV Research Group
Vogt-Koelln-Str. 30
22527 Hamburg
Office
Room: R-104
Contact
Research Interests
My research investigates active sensing: the ability of autonomous agents, such as robots, to control
how they use their sensors to help them gain more information about their environment. Solving
active sensing problems answers questions such as where to look next, which sensors to activate
and when, and so on. This leads to more reliable estimation of the robot's own state and the state of
the environment, and thereby to safer and more efficient autonomous systems.
I apply decision and control theory, Bayesian statistics, and information theory to active sensing
problems. Application areas include active perception for object discovery, environmental
monitoring and exploration, visual attention, and active simultaneous localization and mapping
(SLAM), among others.
I joined the Computer Vision group in August 2016. Prior to that, I completed my PhD at Tampere
University of Technology, in Tampere, Finland.
Publications
2019
Jan Fabian Schmid, Mikko Lauri, Simone Frintrop: Explore, Approach and Terminate: Evaluating Subtasks in Active Visual Object Search Based on Deep Reinforcement Learning, in IEEE/RSJ International Conference on Intelligent Robots and Systems (IROS), 2019
Mikko Lauri, Joni Pajarinen, Jan Peters: Information Gathering in Decentralized POMDPs by Policy Graph Improvement, in Proc. of the 18th International Conference on Autonomous Agents and Multiagent Systems (AAMAS), 2019, [PDF], [arXiv], [code and more details]
2018
2017
Ge Gao, Mikko Lauri, Jianwei Zhang, Simone Frintrop: Saliency-guided Adaptive Seeding for Supervoxel Segmentation, IEEE/RSJ International Conference on Intelligent Robots and Systems (IROS), 2017, [PDF], [arXiv], [code and more details]


Mikko Lauri, Eero Heinänen, Simone Frintrop: Multi-Robot Active Information Gathering with
Periodic Communication, IEEE International Conference on Robotics and Automation
(ICRA), 2017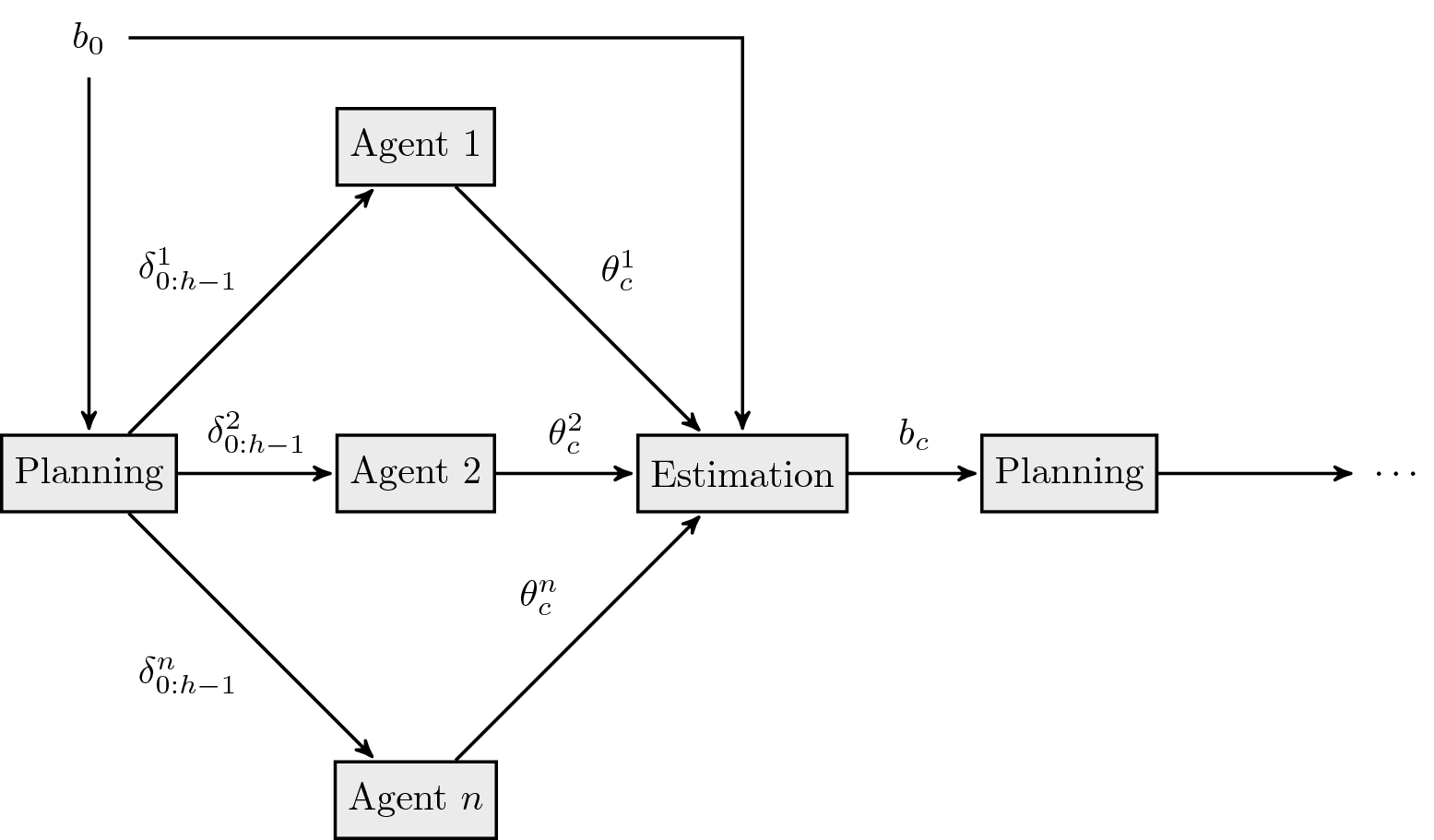 Image: ICRA17_policy.png

Description: We propose decentralized partially observable Markov decision process (Dec-
POMDP) with an information-theoretic reward function. We apply it to a information gathering task where a team of robots collaboratively maximizes the amount of information about the state of the system.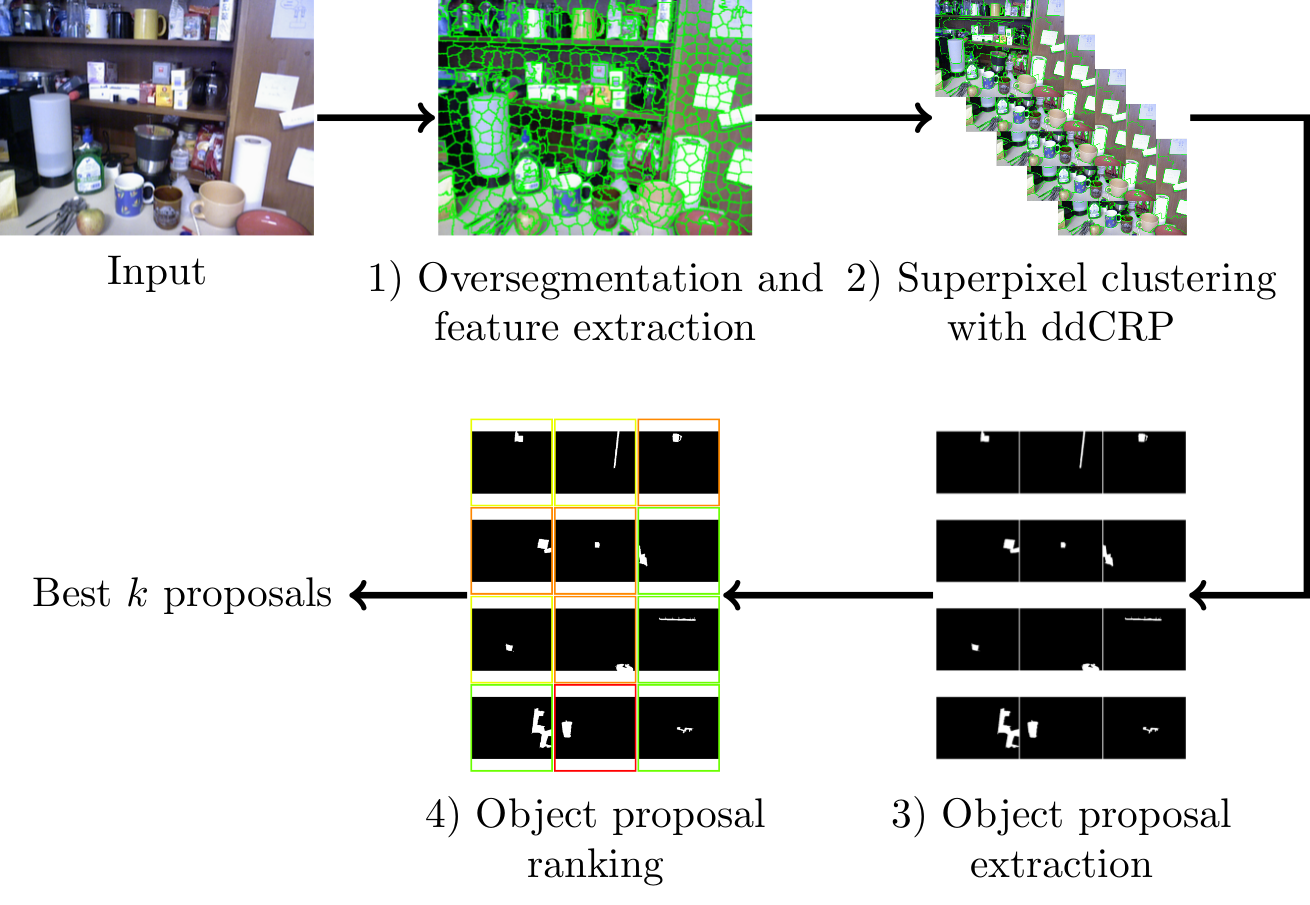 Image: SCIA17_process.png

Description: We develop a system for generating object proposals, regions of an image that likely
correspond to objects. Through use of non-parametric Bayesian inference, we estimate how likely
an proposal is according to properties such as internal similarity and contrast to surroundings. We rank the resulting proposals based on a score derived from the Gestalt principles that model human object perception.
2016

Image: RAS16_exploration.png

Description: We propose an information-theoretic planning approach to autonomous exploration of an environment by a robot. We show that in specific cases, applying an information-theoretic objective function for choosing the next robot trajectories can outperform traditional approaches such as frontier exploration.
2015
Mikko Lauri, Risto Ritala: Optimal sensing via multi-armed bandit relaxations in mixed
observability domains, IEEE International Conference on Robotics and Automation (ICRA), 2015,
pp. 4807-4812
Preprint: https://arxiv.org/pdf/1603.04586.pdf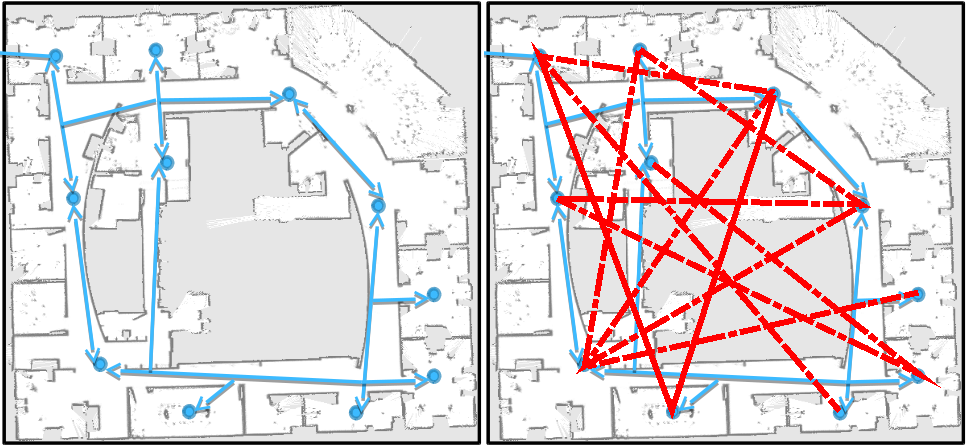 Image: ICRA15_environment.png

Description: A robot is moving in a graph-like environment, monitoring the state of a set of random variables at each of the graph nodes. We describe a connection between this problem and a simpler multi-armed bandit (MAB) problem. The solution of the MAB problem is applied to guide a search algorithm for solving the original information gathering problem, reducing the required computational effort.
---