Keynote on July 9, 2021
Winner of the 2021 Simon Award of IACAP
Carissa Véliz (University of Oxford)
Why We Should End the Data Economy


About the lecture [stream]
Business models that are too toxic for society should not be allowed to thrive. In this talk, I will argue that privacy is power, and that massive losses of privacy are disempowering the citizenry, and therefore democracy. The data economy is undermining equality and fairness. Privacy is the blindfold of justice—it is how we make sure the system treats citizens impartially. Furthermore, our current data landscape is a national security risk that makes us vulnerable at a time in which authoritarian regimes with a knack for hacking are on the rise. Personal data is not the kind of thing that should be bought and sold. We should end the data economy because it is at odds with well-functioning liberal democracies.

About the speaker
Carissa Véliz is an Associate Professor in Philosophy at the Institute for Ethics in AI, and a Fellow at Hertford College at the University of Oxford. She works on privacy, technology, moral and political philosophy, and public policy. She has been a member of the Group of Experts in charge of drafting a Digital Rights Charter at the Ministry of Economic Affairs and Digital Transformation in Spain. She is a witness to the House of Lords Communications and Digital Select Committee, on freedom of expression and public policy, as well as a member of the High-Level Advisory Panel on Technology and Global Order at the Ministry of Foreign Affairs, Spain. Véliz has published articles in media such as the Guardian, the New York Times, New Statesman, Slate, El País and Aeon. Her academic work has been published in the Journal of Applied Philosophy, Harvard Business Review, Nature Electronics, Nature Energy, Bioethics, the Journal of Medical Ethics, and AI & Society, among others. She is the author of the best-selling Privacy Is Power (an Economist Book of the Year) and the editor of the forthcoming Oxford Handbook of Digital Ethics.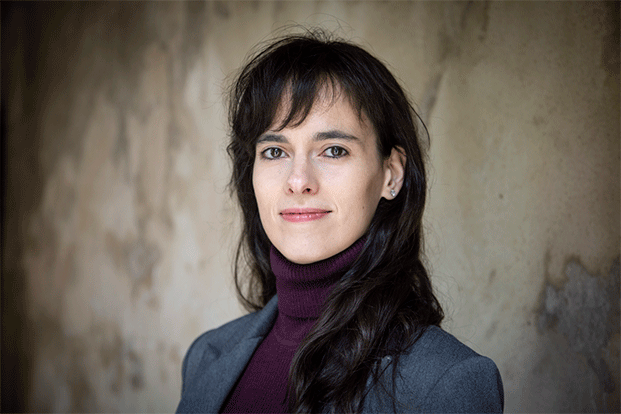 photo credit: Fran Monks
---
Friday, 9. July 2021, 15:30-16:30 (CEST)

Zoom Webinar
Details to access the keynotes will be made public on a timely basis at http://uhh.de/inf-cepe-iacap2021