This page:UHH > MIN > Department of Informatics > Institutes > Research groups > Human-Computer Interaction > News > Immersive Living Labs Meeting 2020
Immersive Living Labs Meeting 2020
3 December 2020, by HCI-UHH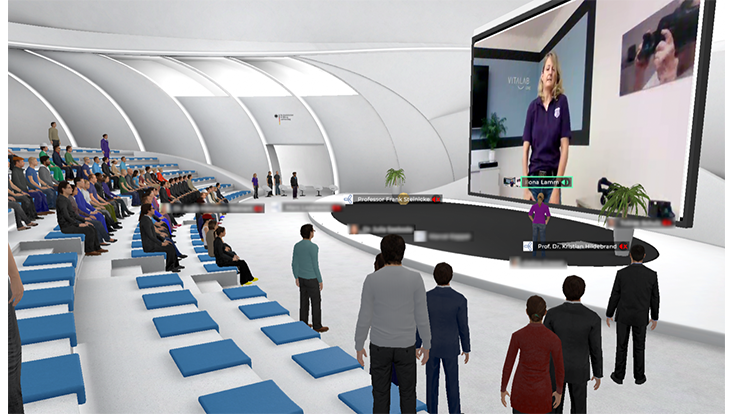 Photo: TriCat-Spaces
Together with the Ministry of Research and Education (BMBF) and the other two living labs of the BMBF funding in the of AR/VR for health, our VITALab consortium has organized the first online network meeting with all living labs and collaborative research projects.
In several workshops, talks and keynotes we discussed the current state of the art in the area of avatars, agents, privacy, user-centred design etc. in the area of VR/AR with a focus on health.
The meeting was held in the immersive collaborative meeting platform TriCat-Spaces and more than 50 participants. The screenshot shows Mrs. Ilona Lamm from our cooperation partner Hospital zum Heiligen Geist proving some instructions for physiotherapy.