The
LAB
Current lab usage rules
Due to the current situation, our lab usage rules have been updated:
Who is allowed to work at the lab?
Student assistants from the HCI department may work at the lab

with prior registration

in the lab calendar.

Bring proof of employment or ask WiMis for front desk registration.

Students writing a thesis at HCI may ask their supervising WiMi for an invitation with a specific date to work at the lab.
Other students are currently

not

allowed to work in the lab.
Rules for working at the lab:
Read the UHH CORONA FAQ
You can only register for a work station defined in this graphic.
Disinfect keyboard, mouse, HMD, and table

before and after

usage.
Keep 1.5m distance from others.

Wear a mask

when walking through the corridors.
Don't shake hands
Only 1 person in the tea kitchen at a time

Stay at home when sick (and cancel your appointments)
Our Mission
The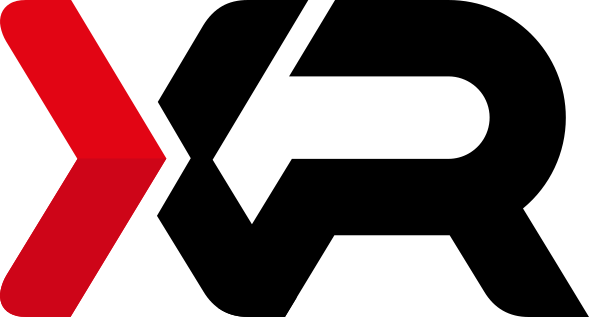 Lab explores all challenges, which occur when human meets technology. We shape the future of this interaction to seamlessly couple space, where the flat digital world meets the three dimensions we live in.
Our Approach
Basic and Applied Research
We address basic as well as applied research questions with a variety of different human-centered methodologies such as observations, focus groups, design thinking, rapid prototyping, user studies and experimental evaluations.
Check out our projects
Interdisciplinary Science by Nature
Students and professionals with background in computer science, psychology and design closely cooperate in several projects, seminars and practical courses.
Check out the HCI courses
Exploring Next Realities
The focus of our lab is on novel forms of human-computer interaction in our digital reality as well as the next realities to come, such as the mixed reality-virtuality continuum ranging from physical reality, augmented reality to augmented virtuality and virtually reality as well as  blended reality, artificial reality, mediated reality or diminished reality.
Check out the nextReality initiative
XR Lab Technology
At the Department of Informatics at the University of Hamburg, a new, full-featured lab with VR and AR hardware and human-computer interaction facilities, including various display and tracking systems as well as input and output devices is available.
In particular, the following hardware is available:
Display technologies

Blended Reality CAVE
Windows MR HMD
Oculus Rift CV HMDs
HTC Vive HMDs
Microsoft Hololens
NVIS nVisor SX60 HMD
Sony HMZ-T1 HMD
Meta 2
Meta Spaceglasses and Google glasses
HDK - Open-Source HMD
Oculus Rift DK 1 / 2
Self-built Socket HMD
responsive multi-touch-enabled passivestereoscopic projection table
nVidia 3D Vision-ready displays and projectors
SAR Projection setups
...

Tracking technology

Vive Lighthouse tracking systems w/ trackers
A.R.T. optical tracking system
Naturalpoint Optitrack 13W x6 Tracker
Naturalpoint Optitrack 13W x2 Tracker
InterSense InertiaCube3 orientation tracker
Biopac BioNomadix BN-EMG- 2
Pupil Labs monocular eye tracker
Pupil Labs binocular eye tracker
Pupil Labs binocular HTV Vive eye tracker
...

Input devices

HTC Vive Controllers
Oculus Touch Controllers
Geomagic Touch
Sensable Phantom Omni
Microsoft Kinects, Leap Motions, GameTracks
Customized vibrotactile input devices
Force-feedback joysticks
Nintendo Wiimotes
Tablet PCs
3D mice and wands
3D printing technology
Events
Besides the typical teaching and research, we host various events in our lab - always promoting XR.
Virtual Reality Meetup
Girls' Day
MINT Pink
Various Workshops
...
Lab Reservation Calendar
Check the calendar if you want to work in the lab to avoid conflicts. If you are a student, ask your supervisor to reserve a time slot for you.
Caution!
The following link is an external link. We are not responsible for the data these external websites collect. By clicking them you leave the web presence of the Universität Hamburg.
Lab rules for VR demos
In addition, for all demos running in our lab, we follow the following rules:
Human (as well as animals) must not be seriously harmed due to VR.
Avatars must not be seriously harmed; except for cases in which Rule #1 would be violated.
Immersion must not be concealed, i. e., access to the red pill must be guaranteed at any point.
Furthermore, please be aware that the effects of long-term immersion on humans are still unknown, and that these effects might depend on what a VR user experiences in the virtual world. Please be also aware that you should not actively participate in traffic within one hour after using our lab equipment.
Code of ethics and conduct
All psychophysical experiments on human subjects in our lab are carried out according to the declaration of Helsinki (Brit Med J 1991; 302: p. 1194). The experiments involve only healthy volunteers and do not pose a risk to the participants. Informed consent will be obtained from each participant prior to entering the experiment. Full information is given to participants as to the nature of the research. They are informed that they are under no obligation to take part and they are free to leave at any point in the experiments. No discomfort, stress, or invasive procedures are involved in the research.
All experiments conducted in our lab require approval by an appropriate ethic commission such as the Local Ethic Commission of the Department of Informatics.
Cooperations & Sponsors
Cooperations
We are working together with labs and researchers all around the globe
Sponsors