Eylem Tas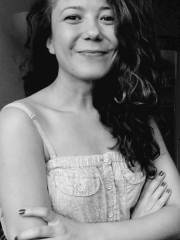 Photo: Eylam Tas
Research Associate
Information Systems, Socio-Technical Systems Design (WISTS)
Address
Universität Hamburg
Faculty of Mathematics, Informatics and Natural Sciences
Computer Science
Vogt-Kölln-Straße 30
22527 Hamburg
Office
Room: C-213
Office hours
Office hours by arrangement (e-mail).
Contact
Research Profile
Data Literacy Education
Co-creative methods, design thinking processes and transfer ecosystem for data-driven innovations
Projects
The Digital and Data Literacy in Teaching Lab (DDLitLab) promotes interdisciplinary transfer projects in the teaching lab format, pursuing the goal of developing an innovative study ecosystem. This includes:
collaborating with public, private, and civic partners in the metropolitan region to develop innovative data-based services,
data-based collaboration and consulting services,
cooperation with partners in the metropolitan region on data ethics and data protection issues and
the transfer of knowledge and experience on data literacy topics in cooperation with educational institutions and schools.