Current Projects
Hybridisation of human and artifical intelligence in knowledge work (HyMeKI)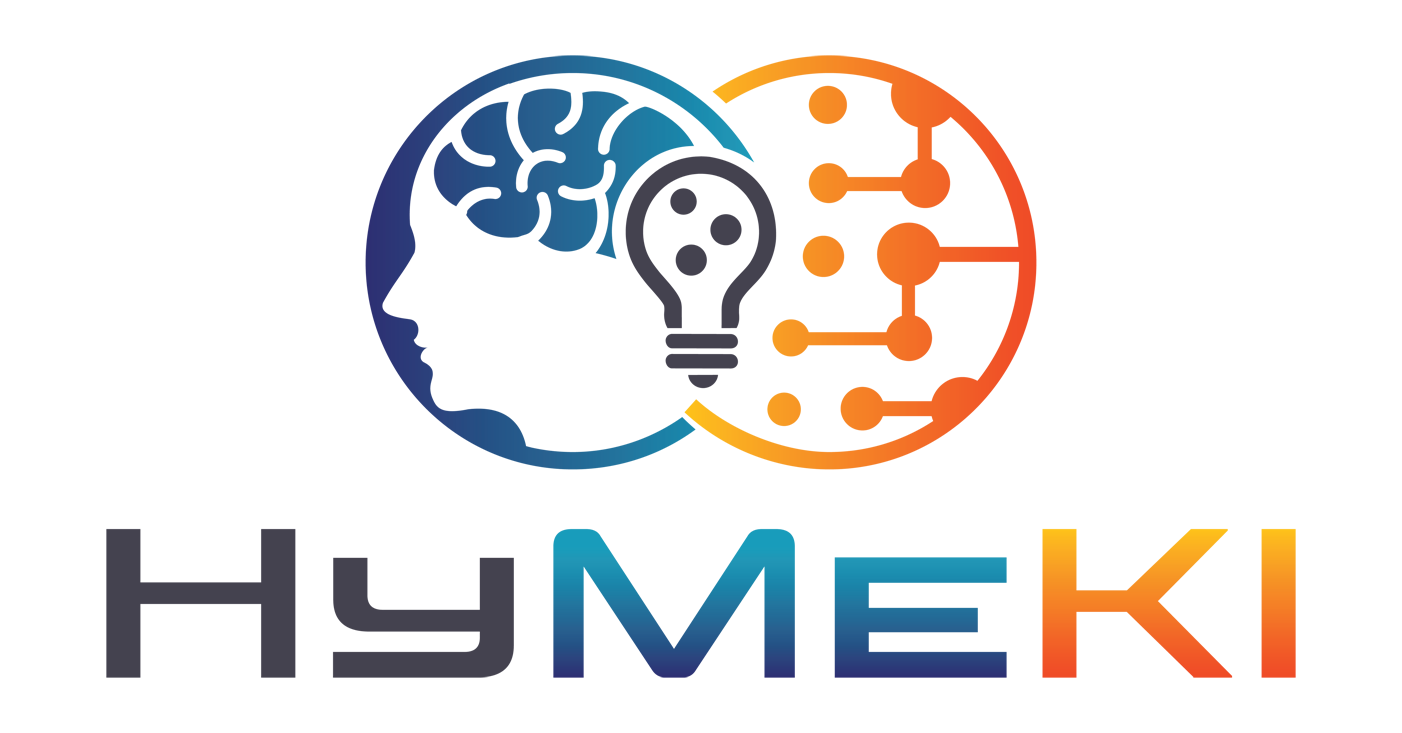 Background
Advances in the field of artificial intelligence, (especially machine learning and speech recognition), offer new design options for reorganizing knowledge work at the interface between humans and AI. AI systems not only provide potential in the automation of routine tasks, but can also support the solution of complex tasks of employees as new "team members", since they contribute complementary skills to humans in many areas. People perceive AI-based systems as social actors, but therefore have similar expectations regarding the quality of their solution contributions and their communication behavior. These expectations are often not met and can lead to dissatisfaction, rejection or non-use of the systems. The differences in the abilities and skills of humans (i.e. human intelligence) and machines (i.e. artificial intelligence) create new design challenges in collaboration and learning processes for human and machine learning.
Aim of the project
The goal of the junior research group is the development, testing and validation of socio-technical design requirements and patterns for the development of AI systems in knowledge work. These implement collaborative working practices of human-AI collaboration, in particular for the division of labor, for the transparent and comprehensible transfer of tasks and work statuses, and for the promotion of learning between humans and AI systems according to their respective strengths.
In order to achieve the objectives, representative collaboration scenarios in the field of knowledge work are first of all surveyed and modelled in an application-oriented manner by empirical requirements elicitation with companies. Based on this, the junior research group develops a taxonomy for the division of labor between people and AI systems. Based on this, techniques for transfer orchestration between humans and AI as well as techniques for the promotion of AI-(or human-) supported human (or machine) learning are explored and transferred into design patterns. The developed techniques and design patterns are prototypically instantiated and socio-technically evaluated in laboratory, field and online studies. The project thus follows a design-oriented multi-method approach of iterative development and evaluation.
Participation of the WISTS working group
The focus of WISTS in the joint project is on the development and testing of design patterns for task sharing, transfer and work orchestration between knowledge workers and learning systems (e.g. decision templates through AI system, human feedback for machine learning, etc.). Based on the analysis of practical use cases from user organizations, relevant transfer scenarios from human to AI will first be identified and modeled, and socio-technical solution approaches will be prototypically instantiated in the form of design patterns for transfer prerequisites, transfer contents and their preparation, and for transfer orchestration. Solution approaches for the handover from AI to human are analyzed, modeled and developed. These approaches are then piloted and evaluated experimentally and on the basis of user evaluations in the team laboratory in Hamburg and in the user organizations.
Project partners
University of Kassel - Department of Information Systems
University of Kassel - Scientific Center for Information Technology Design (ITeG)
aiconix.ai
IHK Hessen innovative
smarttransfer
Project homepage
https://hymeki.informatik.uni-hamburg.de/en/
Project details
Duration: 01.10.2020 - 30.09.2024
Project management: Prof. Dr. Eva Bittner, Dr. rer. pol. Sarah Oeste-Reiß
Funding reference number: 01IS20057
INtelligent Collaboration with Speechbased AssisTANTs (INSTANT)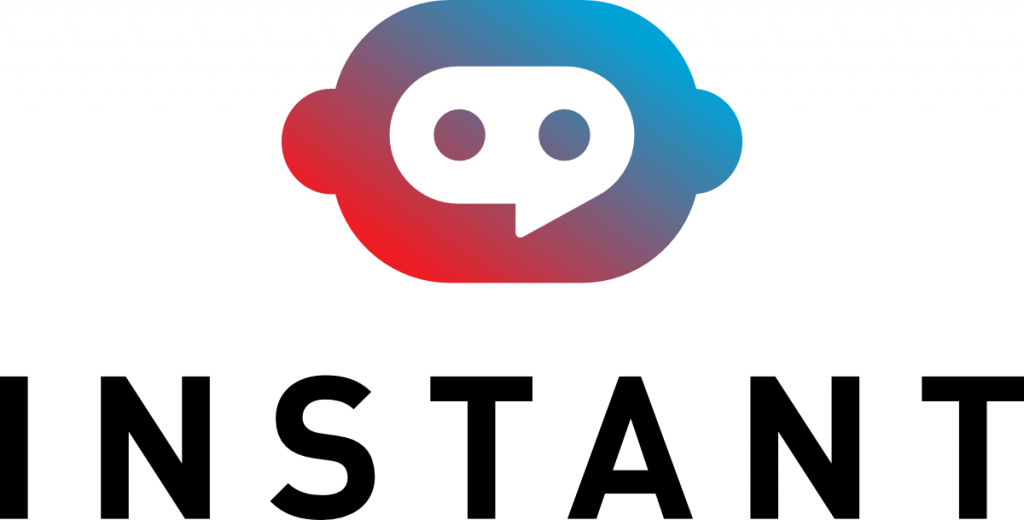 Current Situation
Service provision in customer service is strongly characterised by interactive work and an intensive exchange of knowledge between customers and service providers. This requires customer service staff to respond flexibly to enquiries and develop individual solutions to complex problems, such as product complaints. The execution of these interactive tasks is associated with a high level of stress for employees, which is induced by unpredictable content of constantly increasing customer enquiries, lack of information and conflicts in customer discussions.


Objective of the project
The twofold aim of INSTANT is to improve the working conditions in customer service. On the one hand, the project focuses on reducing employees' strain in terms of processing increasing numbers of customer. On the other hand, approaches are developed to facilitate work-integrated training for employees. To achieve these aims, a language-based assistance systems based on artificial intelligence will be developed: During customer calls, employees will receive relevant information, for example the shipment status of a delivery. With the help of the AI-based assistance system, specific solution strategies are automatically presented to employees during customer interaction. Overall, in the project the goal is addressed to positively influence working conditions for customer service by implementing AI-based assistance systems.
In a first step, AI-based-system-enabled interaction work in customer service will be systematically analysed, tested and evaluated in a laboratory environment. Subsequently, accumulated insights are transferred into the field. In two pilot phases involving three organizations, qualitative and quantitative research methods, such as expert interviews or experiments, are carried out. This way, organizational, work- and interaction-related aspects as well as technical requirements for the collaboration between employees and language-based assistance systems in customer service will be explored and consolidated in empirically validated design patterns.


Role of WISTS
WISTS focuses on the development and evaluation of interaction models and scenarios, which apply to provided support by the AI-enabled assistance system for work processes and tasks. Utilizing a systematic and iterative approach, first simple interaction scenarios are examined and evaluated in order to determine requirements regarding the AI-based assistance system for the realization of human-centered collaboration. Afterwards, complex interaction scenarios are examined for work processes and tasks to support employees' service provision activities addressing the goal of increasing the working conditions for customer service.


Project Partners
UHH – IT Management & Consulting (Project coordination)
UHH – Language Technology
iteratec GmbH
Beiersdorf Shared Services GmbH
Otto GmbH & Co KG 


Project Homepage
Project Details
Duration: 01.03.2020 – 28.02.2023
Project Management: Prof. Dr. Tilo Böhmann
Funding Code: 02L18A111
Funding Note: 
The project INSTANT is funded within the program  "Zukunft der Arbeit"  (Future of Work) by the Federal Ministry of Education and Research and the European Social Fund of the European Union.
Project sponsorships lays at the Projektträger Karlsruhe (PTKA).

Toward intelligent assistance systems for the smart utilization of participation data for urban planning and design
Current Situation

Urbanization has led to strong city growth in recent decades. In Europe, for example, about 70 % of the population already live in cities, which is comparable to global development. Advancing digitalization and increasing efforts to manage existing resources sustainably and reduce environmental pollution have shaped the term "Smart City" among other factors. In this context, urban planning enables aim-oriented urban planning, which is becoming increasingly participatory. Various research projects have already tested initial applications in practice and explored initial processes for participatory urban planning, on which we are now building.
Objective of the project
Within the scope of the project, artifacts for a digital assistance system to support urban planning will be developed to support urban planning processes, improve the quality of the results and simplify the participation of citizens. For this purpose, the corresponding requirements of citizens and urban planners will be collected, and different prototypes will be developed and evaluated. The focus will be on the use of artificial intelligence (AI) and machine learning (ML) approaches to support the interactions between people and machines and to automate analyses.
Project Partners

Universität Hamburg (UHH) – Research Group Information Systems, Socio-Technical Systems design (WISTS)
HafenCity Universität (HCU) – Research Group Digital City Science
Project Details