Honorable Mention Award at ACM CHI 2023
28 April 2023, by HCI-UHH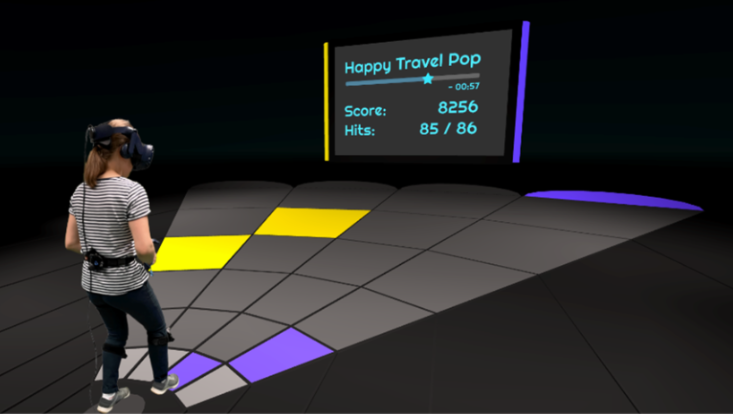 Photo: The authors of the paper
Our paper ''Never Skip Leg Day Again: Training the Lower Body with Vertical Jumps in a Virtual Reality Exergame'' has been awarded with an Honorable Mention Award at the ACM CHI conference. The authors of the paper are Sebastian Cmentowski, Sukran Karaosmanoglu, Lennart E. Nacke, Frank Steinicke, and Jens Krüger.
The ACM CHI Conference on Human Factors in Computing Systems is the premier international conference of Human-Computer Interaction. The conference was held in Hamburg between 23-28 April 2023.
The paper was presented by our PhD student Sukran Karaosmanoglu, and Sebastian Cmentowski.
Further information on the ACM CHI can be found here:
https://chi2023.acm.org