Global Game Jam 2020 in the HCI Lab
12 February 2020, by HCI-UHH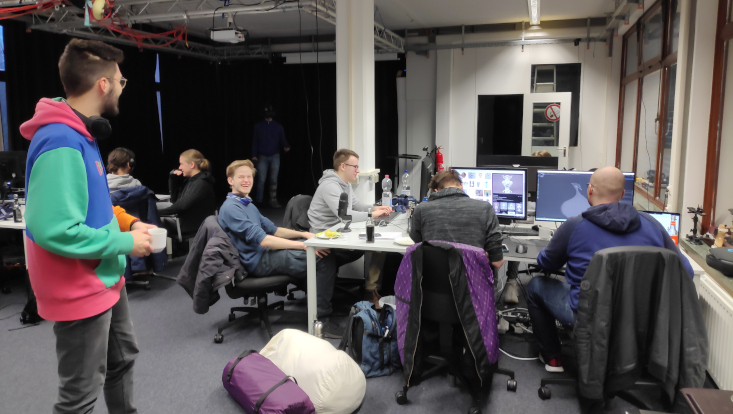 Photo: Eike Langbehn
Last weekend (31 January - 2 February), a game jam took place in the XR lab. The HCI group and basecamp organized the event as part of the Global Game Jam 2020. 30 participants worked in teams on 5 VR games during 48h. The results can be seen here:
https://globalgamejam.org/2020/jam-sites/ggjnextrealityhamburg
Worldwide, more than 50,000 people from more than 100 countries participated at 1,000 jam sites.
---