Haptic Technology for 3D Interaction
Haptic technology lets offer touch feedback and tactile illusions on interactive 3D applications, enriching the whole experience adding physiological and emotional sensations through devices composed by one or more actuators. Likewise, meaningful haptic information can be provided to the user for task completion events, hovering effects, warning messages, illusory sensations among others.
We are creating haptic techniques to offer touch feedback through wireless haptic devices and this project aims at enhancing the experience on 3D interactive applications providing:
Enhanced realism
Improved usability
Intuitive touch feedback
Tactile illusions
The haptic technology we are developing comprise the use Smart Bluetooth technology for wireless communication and a set of shaftless vibrating elements, managed and controlled by embedded software running on an ARM Cortex SoC with low energy comsumption. In addition, we are providing our haptic devices with micro joysticks for selection and manipulation tasks.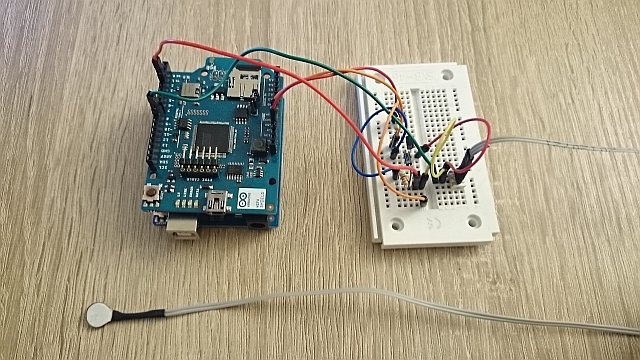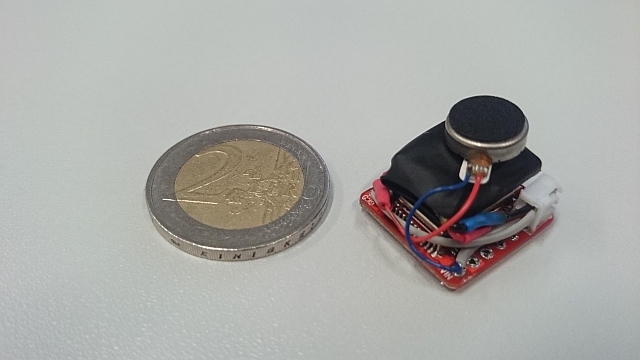 Size shrinking of the device electronics (from WiFi to Bluetooth LE).
Our first attempt is to offer haptic feedback on a finger using a ring which was sketched, modelled, sliced and 3D printed according to the constraints imposed by finger ergonomics and electronics. The software tools used were OpenSCAD for 3D modelling and Slic3r for G-Code generation. For printing we used the support, the equipment and the Industrial RepRap Printer located on the faculty 3D Printing Lab.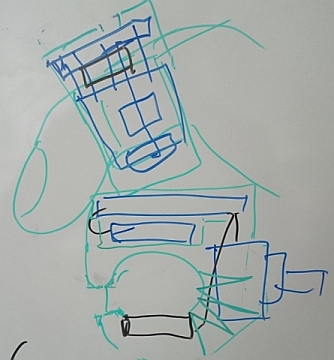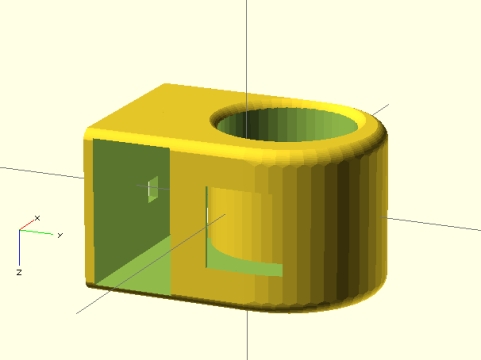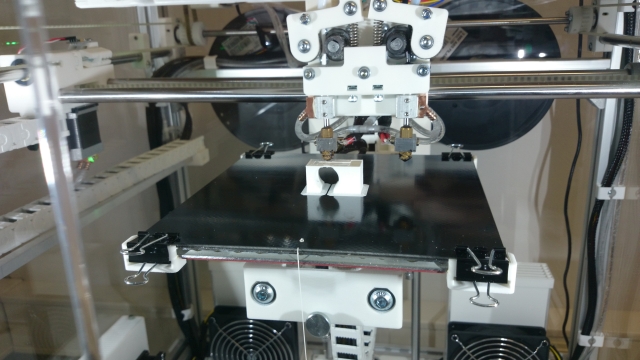 Sketching and modelling (top). 3D printing (bottom).
In terms of getting a comfortable, useful and reliable ring device, we iterated over 3D printers, techniques and materials to get a final 3D printed case for our device, mount and test the electronics and finally start our experiments.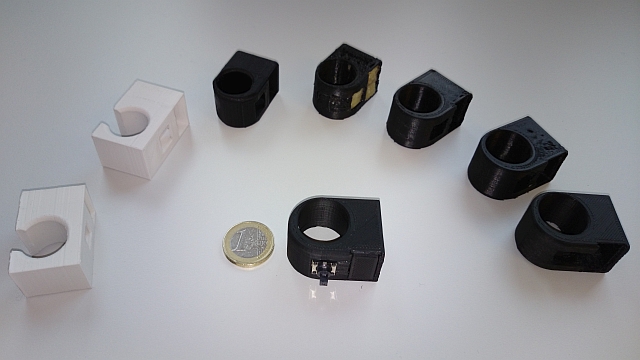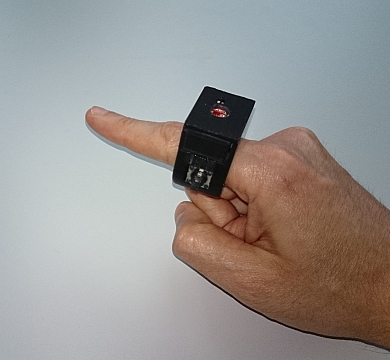 Sample iterations with different 3D printers, techniques and materials (left). All the integrated hardware mounted on a haptic ring (right).
Our first haptic ring (HapRing) prototype is ready and fully functional. In the last iteration we added an electronic Haptic Driver and a 9-DOF IMU. In addition, several sample applications has been developed to test the capabilities of HapRing on multi-touch tabletops as well as HMDs.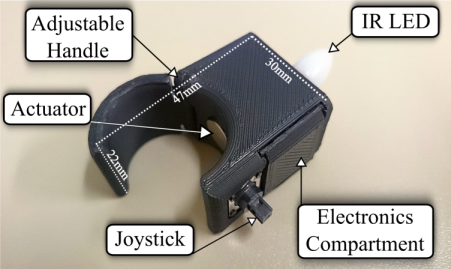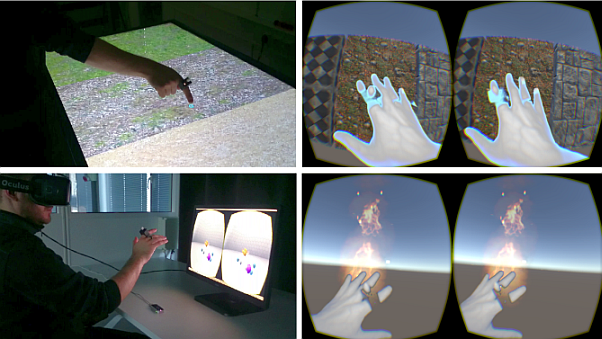 HapRing V1.0 (top). Some demo applications (bottom).
We are currently developing new haptic techniques including new haptic devices for further research on touch feedback for 3D user interfaces across different 3D application environments.
Contacts
Oscar J. Ariza N. and Paul Lubos
Publications
---