Talk by Dr. Xavier Hinaut
27 June 2022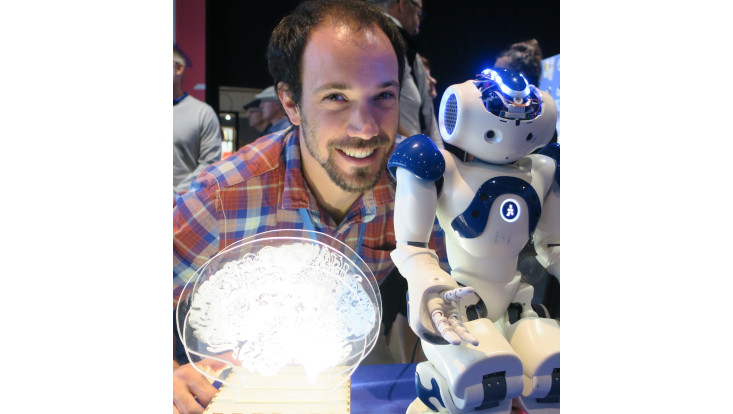 Photo: https://sites.google.com/site/xavierhinaut
Dr. Xavier Hinaut from Inria at Bordeaux will give a talk in our group as part of the Neural Network MSc course.
Title: Echo State Networks and Reservoir Computing
Date: June 30, 2022
Time: 10:15-11:45
Abstract:
From weather to language, extracting information from data streams is a key issue in Artificial Intelligence. Reservoir Computing (RC) is particularly well suited to take these temporal dynamics into account. It is a machine learning paradigm on sequential data where an artificial neural network is only partially trained. One of the major interests of these recurrent neural networks is their reduced computational cost and the possibility to learn both in on-line and off-line fashion. They have been successfully applied on a wide variety of tasks, from prediction/generation of chaotic timeseries to discrimination of audio sequences, such as bird song recognition. They offer de facto a fast, simple yet efficient way to train RNNs. This "reservoir of computations" works thanks to random projections in large dimensions, and is thus similar to temporal Support Vector Machines (SVM).