Accepted Papers at IROS 2018
14 July 2018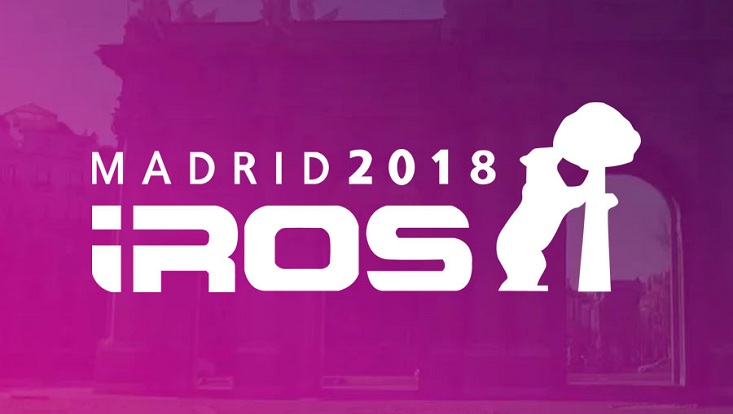 Photo: iros2018.org
Knowledge Technology has got six papers accepted at the International Conference on Intelligent Robots and Systems (IROS 2018).
Title: A Neurorobotic Experiment for Crossmodal Conflict Resolution in Complex Environments.
Authors: German I. Parisi, Pablo Barros, Di Fu, Sven Magg, Haiyan Wu, Xun Liu and Stefan Wermter.
Title: An Ensemble with Shared Representations Based on Convolutional Networks for Continually Learning Facial Expressions.
Authors: Henrique Siqueira, Pablo Barros, Sven Magg and Stefan Wermter.
Title: Deep Neural Object Analysis by Interactive Auditory Exploration with a Humanoid Robot.
Authors: Manfred Eppe, Matthias Kerzel, Erik Strahl and Stefan Wermter.
Title: Hear the Egg — Demonstrating Robotic Interactive Auditory Perception.
Authors: Erik Strahl, Matthias Kerzel, Manfred Eppe, Sascha Griffiths and Stefan Wermter.
Title: Object Detection and Pose Estimation based on Convolutional Neural Networks Trained with Synthetic Data.
Authors: Josip Josifovski, Matthias Kerzel, Christoph Pregizer, Lukas Posniak and Stefan Wermter.
Title: On the Robustness of Speech Emotion Recognition for Human-Robot Interaction with Deep Neural Networks.
Authors: Egor Lakomkin, Mohammad Ali Zamani, Cornelius Weber, Sven Magg and Stefan Wermter.
The papers will be presented at the IROS conference which will be held on October 1 - 5, 2018 in Madrid, Spain.
---