Pepper joined the Knowledge Technology group
11 January 2019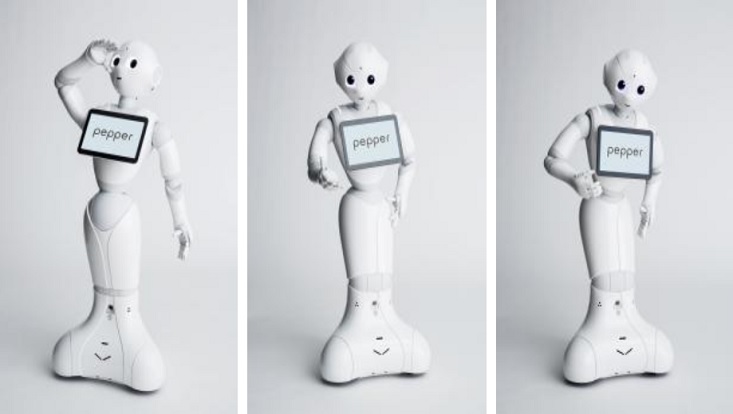 Photo: softbankrobotics.com
Knowledge Technology welcomes a new robot member Pepper. Pepper is a humanoid robot supporting social interaction. Pepper has been developed for human interaction and is able to engage with people through conversation and his touch screen.
Pepper has the following set of features:
20 degrees of freedom for natural and expressive movements.
Speech recognition and dialogue, including support for English and German.
Perception modules to recognize and interact with a person.
Touch sensors, LEDs and microphones for multimodal interactions.
Infrared sensors, bumpers, an inertial unit, 2D and 3D cameras, and sonars for omnidirectional and autonomous navigation.
Open and fully programmable platform to develop the functionality of the robot.
---