Questionnaire on Social Robots for Physical Exercise
15 January 2018, by Burhan Hafez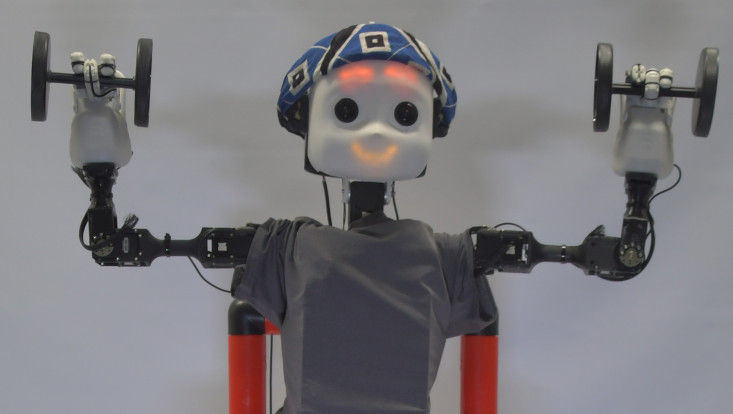 Photo: UHH/Knowledge Technology
You are being invited to participate in a research study titled Exercising with Social Robots. This research features our NICO robot.
The study is being done by Sascha Griffiths, Matthias Kerzel, Erik Strahl, Manfred Eppe and Stefan Wermter from the Universität Hamburg. The purpose of this research study is to investigate participants' perceptions of robots as aids in physical exercise, and will take you approximately 15 minutes to complete.
The questionnaire can be found here:
https://www.limesurvey.uni-hamburg.de/index.php/868651?lang=en
Your participation is entirely voluntarily and anonymous. We appreciate your assistance in our research.
---