Workshop on Intelligent Assistive Computing at IJCNN/WCCI 2018
8 January 2018, by Burhan Hafez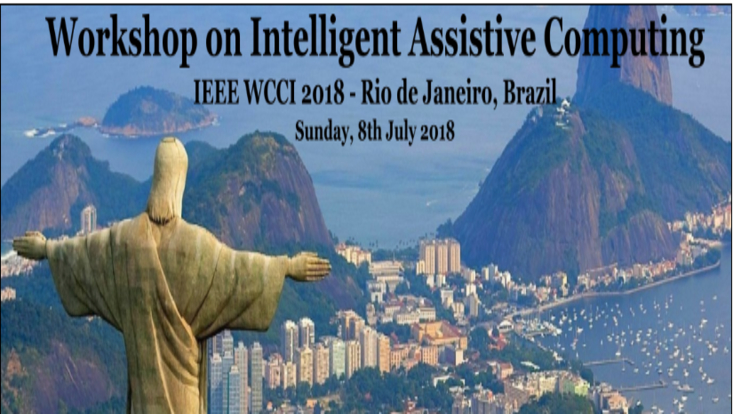 Photo: UHH/Knowledge Technology
Knowledge Technology is coorganizing a Workshop on Intelligent Assistive Computing at the 2018 International Joint Conference on Neural Networks (IJCNN 2018) in conjunction with the 2018 IEEE World Congress on Computational Intelligence (IEEE WCCI 2018) in Rio de Janeiro, Brazil.
Assistive technology has been the focus of research in the past decades. However, it flourished in the past years with the fast development of personal robots, smart homes,  and embedded systems. The focus of this workshop is to gather neural network  researchers with an application and development focus, working on or being interested in building and deploying such systems. Despite the high impact and application potential of  assistive systems for the society, there is still a significant gap between what is developed by researchers and the applicability of such solutions in real-world scenarios. This workshop will discuss how to alleviate this gap using the latest neural network research such as deep, self-organizing, generative and recurrent neural models for adaptable lifelong learning applications. In this workshop, we aim at collecting novel methods, computational models, and experimental strategies for intelligent assistive systems such as body motion and behavior assessment, rehabilitation and assisted living technologies, multisensory frameworks, navigation assistance, affective computing, and more accessible human-computer interaction.
The primary list of topics covers the following topics (but not limited to):
Machine learning and neural networks for assistive computing.
Behavioral studies on assistive computing Models of behavior processing and learning.
New theories and findings on assistive computing human-machine, human-agent and human-robot interaction focused on assistive computing.
Brain-machine interfaces for assistive computing. 
Crossmodal models for assistive computing.
Organizers:
Pablo Barros, University of Hamburg
Francisco Cruz, Universidad Central de Chile
German I. Parisi, University of Hamburg
Bruno Fernandes, Universidade de Pernambuco
Important dates:
Paper submission deadline: April 06, 2018
Notification of acceptance: May 04, 2018
Camera-ready version: May 25, 2018
Workshop: July 8, 2018
More Information:
http://www.wac2018.ecomp.poli.br/
---