NICO - Technical Details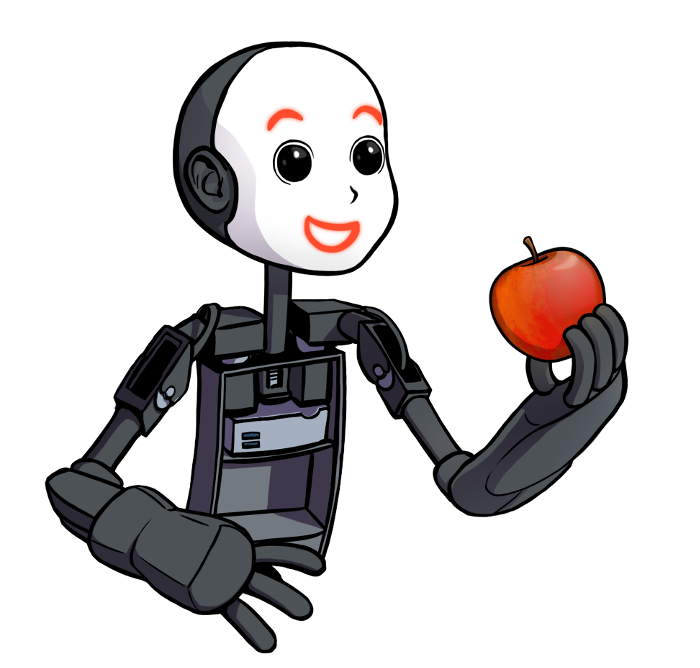 The NICO robot is designed as a highly flexible and modular platform for multimodal human-robot interaction and neuro-cognitive modelling. The focus for the NICO is on human-like perception and interaction as well as object grasping and manipulation. With a height of 101cm and a weight of 7kg, NICO is constructed mainly from Robotis Dynamixel servo motors and 3d-printed parts, which adds to its high flexibility and simple maintenance.
Redesign mainly took place in the upper body including
the neck and the head, with a strong emphasis on the audio and visual sensory modalities and a display for facial expressions as well as
the shoulders, the arms, and the hands, with a focus on advanced manipulation.
Degrees of Freedom (DoF)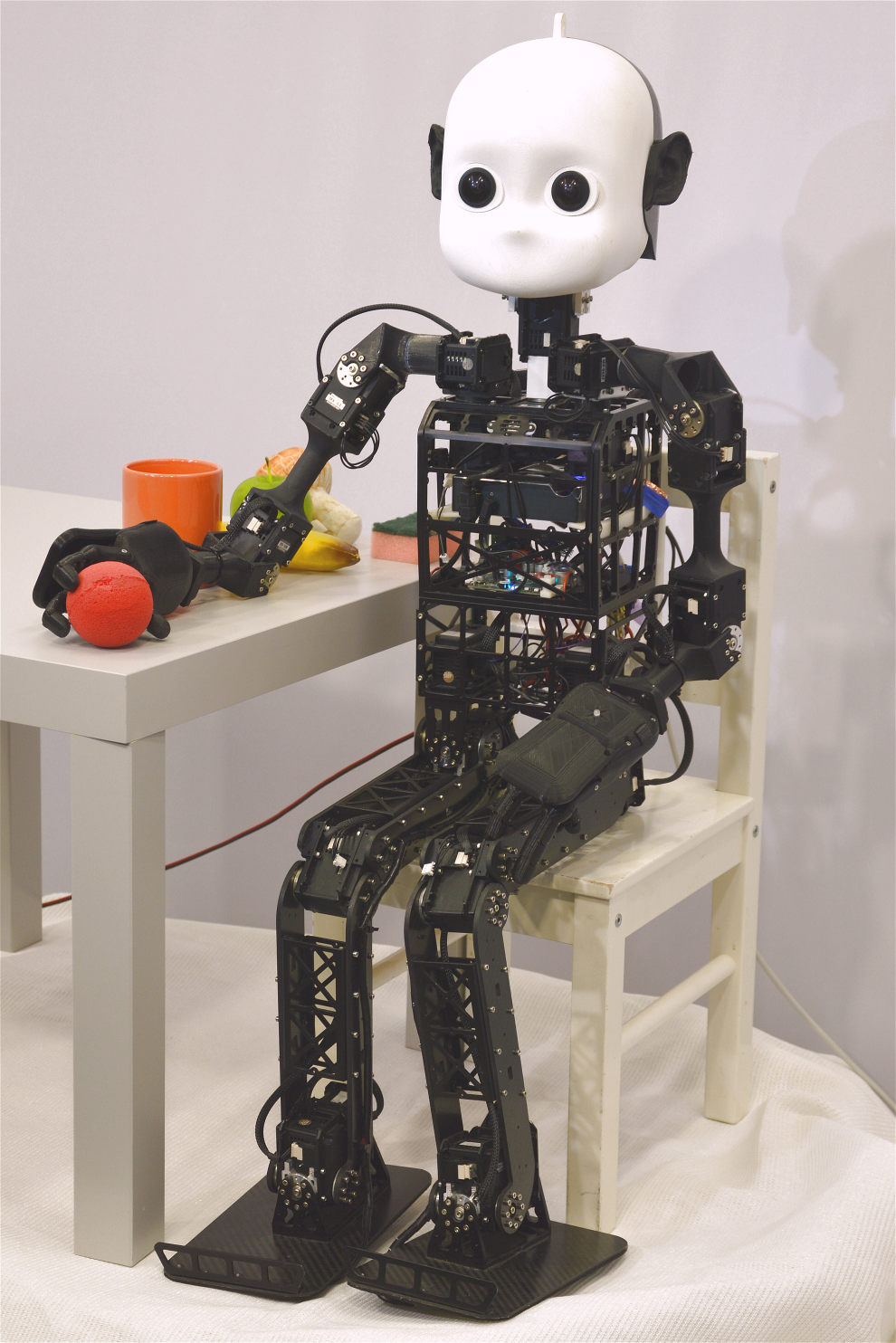 In total, the robot has 30 DoF which are distributed as follows:
Two DoF can perform yaw and pitch movements of the head.
The shoulders feature a tight cluster of motors that offer three DoF, mimicking the physiology of the human shoulder ball joint.
One degree of freedom allows bending at the elbows. 
Seed Robotics SR-DH4D articulated hands add four DoFs for wrist rotation, wrist flexion, controlling the two index fingers, and controlling the opposable thumb.
Each leg includes three DoF in the hip joint, one DoF in the knee and two DoF in the foot. Due to its modular design, the legs can be removed at the hip, if not required, and the torso can be mounted on a wheeled platform.
Head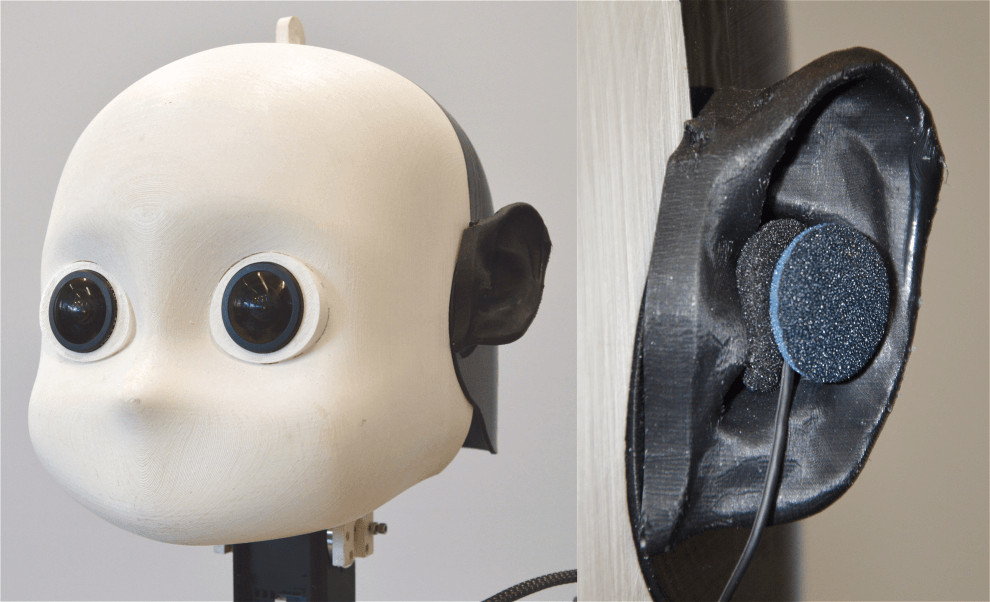 The outer shell of the robot's head is based on the open-source design of iCub because the form and facial design recreate a child-like appearance with pleasant and symmetrical features. This design avoids the uncanny-valley effect while still facilitating intuitive human-robot interaction, especially for scenarios where a human adopts the role of a parent-like teacher.
Visual Modality
Auditory Modality
Emotion Expression
Upper Body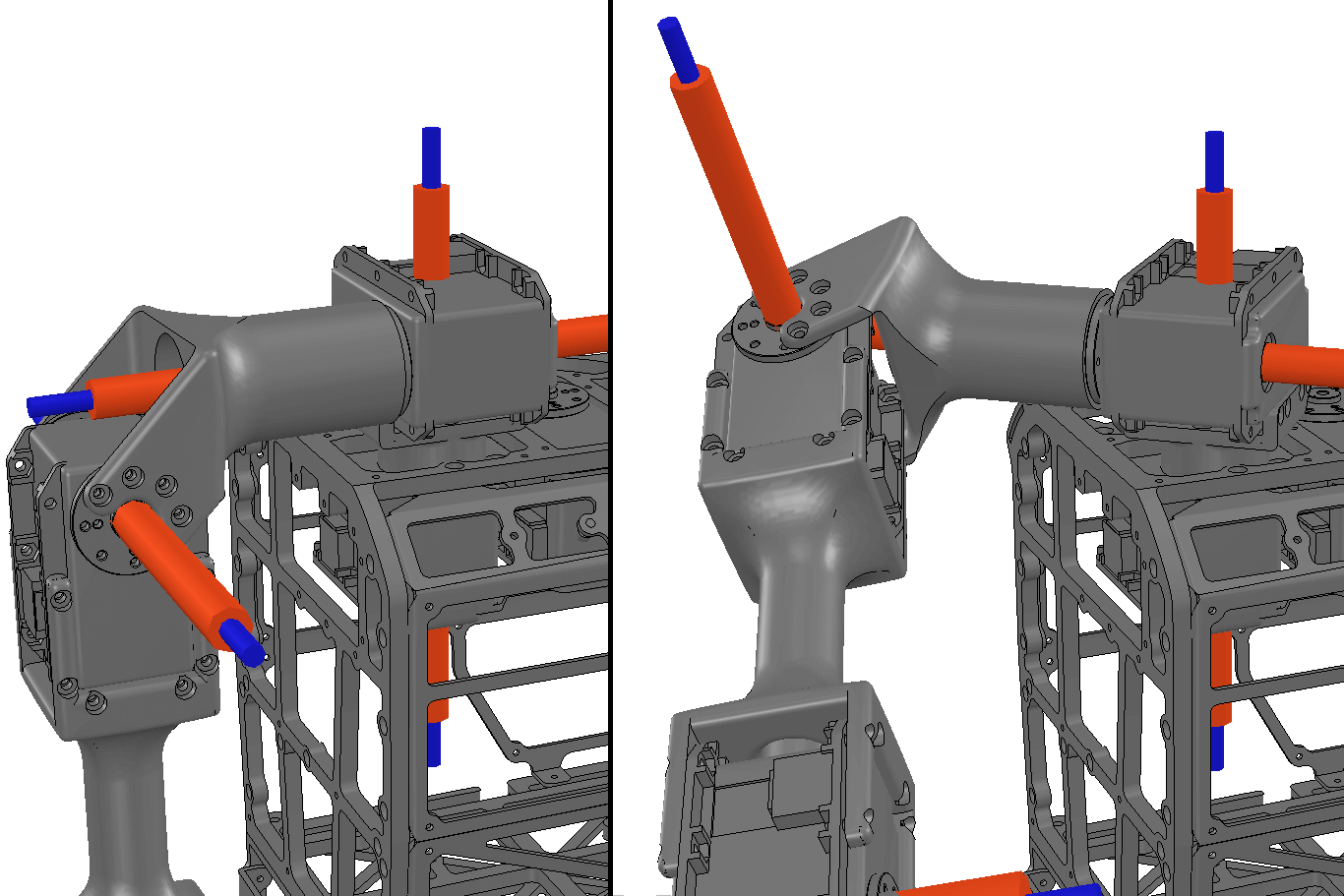 The open design of NimbRo-OP allowed redesigning the torso and shoulder area including a modified placement of motors inside the torso, improving the robot's working space to enable better bi-manual manipulation in front of the body. 
We have moved the first joint inside the space of the torso frame to gain space and mounted the second directly on top. With a spacer between second and third joint, the arm can now move fully in front of the body, enabling NICO to also grasp objects directly in front of it.
For multimodal human-robot interaction, the human-like kinematics of the arm and hand provides the added advantage of enabling the robot to learn grasping and gestures from human demonstration.
3-Finger Hands
Haptic Sensors