This page:UHH > MIN > Department of Informatics > Institutes > base.camp > Blog > base.camp LabTalk
base.camp LabTalk 2019
31.01.19 - betahaus Hamburg
1 February 2019, by Björn Schmidt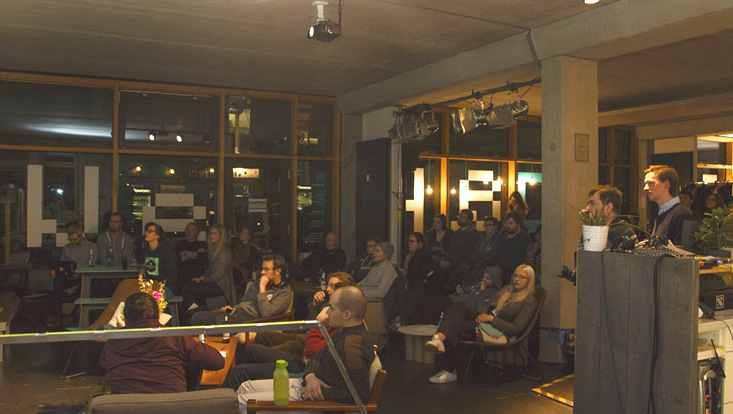 Photo: Björn Schmidt
Am Donnerstag, dem 31.01.2019, fand der vom base.camp organisierte erste LabTalk des Network of Labs statt. Das base.camp als Veranstalter lud in das betahaus im Schanzenviertel und ca. 50 Interessierte kamen vorbei.
Eröffnet wurde das Event von Mathias Fischer, dem wissenschaftlichen Leiter des base.camps. Er gab einen Überblick über die Kooperationsplattform Informatik und Creative Labs, um dann die Aufgabengebiete und Funktionen des base.camp zu erläutern. Anschließend präsentierte Jochen Schneider von IBM den mit Künstlicher Intelligenz ausgestatteten Assistenzroboter CIMON, der Alexander Gerst auf der ISS unterstützt hat. Da Herr Schneider wegen schlechter Witterungsbedingungen nicht nach Hamburg kommen konnte, wurde er per Web-Konferenz aus Köln zugeschaltet.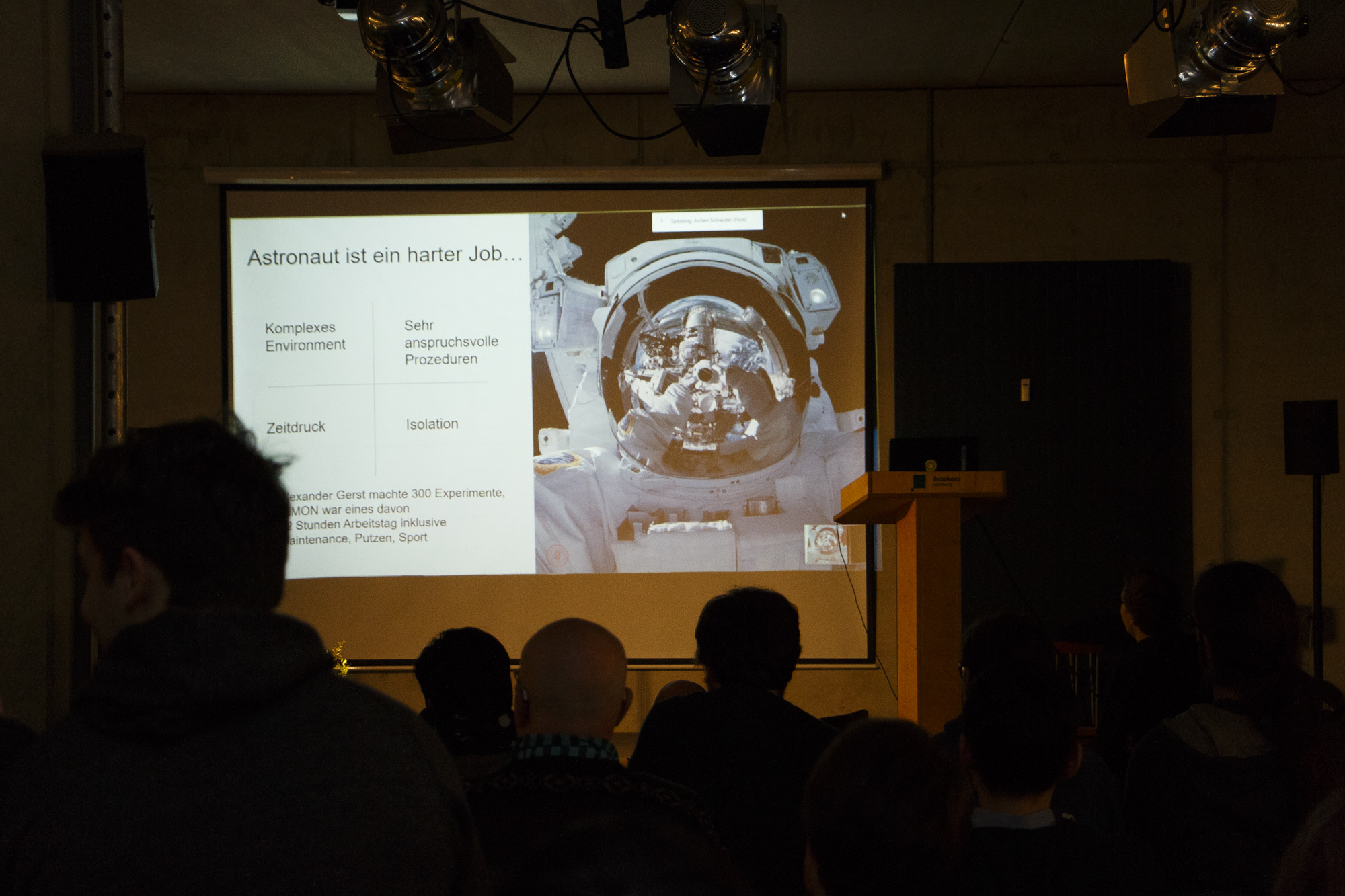 Im nächsten Talk beschäftigte sich Gernot Rieder vom Lehrstuhl Ethics in Information Technology (EIT) mit der Frage Ethik und Künstlicher Intelligenz, wie zum Beispiel der Verantwortung von großen Unternehmen oder auch dem Thema Diskriminierung von Algorithmen.
Im Rahmen einer Kooperation gab das base.camp an diesem Abend der Hacker School die Möglichkeit, sich dem Publikum vorzustellen. Elina Eickstädt informierte über das Engagement des Vereins, Kinder und Jugendliche für das Thema Informatik zu begeistern.
Die zweite Hälfte gehörte den Studierenden und ihren im base.camp durchgeführten Projekten. Jeder Teilnehmer hatte 6 Minuten Zeit sein Projekt zu pitchen und wurde dann 6 Minuten mit Fragen aus dem Publikum konfrontiert. Am Ende stimmte das Publikum per Klatschometer über den Gewinner ab.
Die Kandidaten und Themen waren:
Florian Schneider: Thumbnail Annotator
Nils Rokita: Cyber Range
Andy Au & Eva Feng: NLP and Text Understanding
Lucie Kruse: VR Prototyping Lab
Am Ende setzte sich Nils Rokita mit seinem Projekt aus dem Bereich Security bei dem Publikum durch. Als Preis überreichte ihm Eugen Ruppert (Organisatorische Leitung base.camp) einen Pokal und eine Gewinnerurkunde.
Zum Abschluss des Abends hatten die Besucher die Möglichkeit, sich bei Musik, Getränken und Snacks untereinander auszutauschen und kennenzulernen.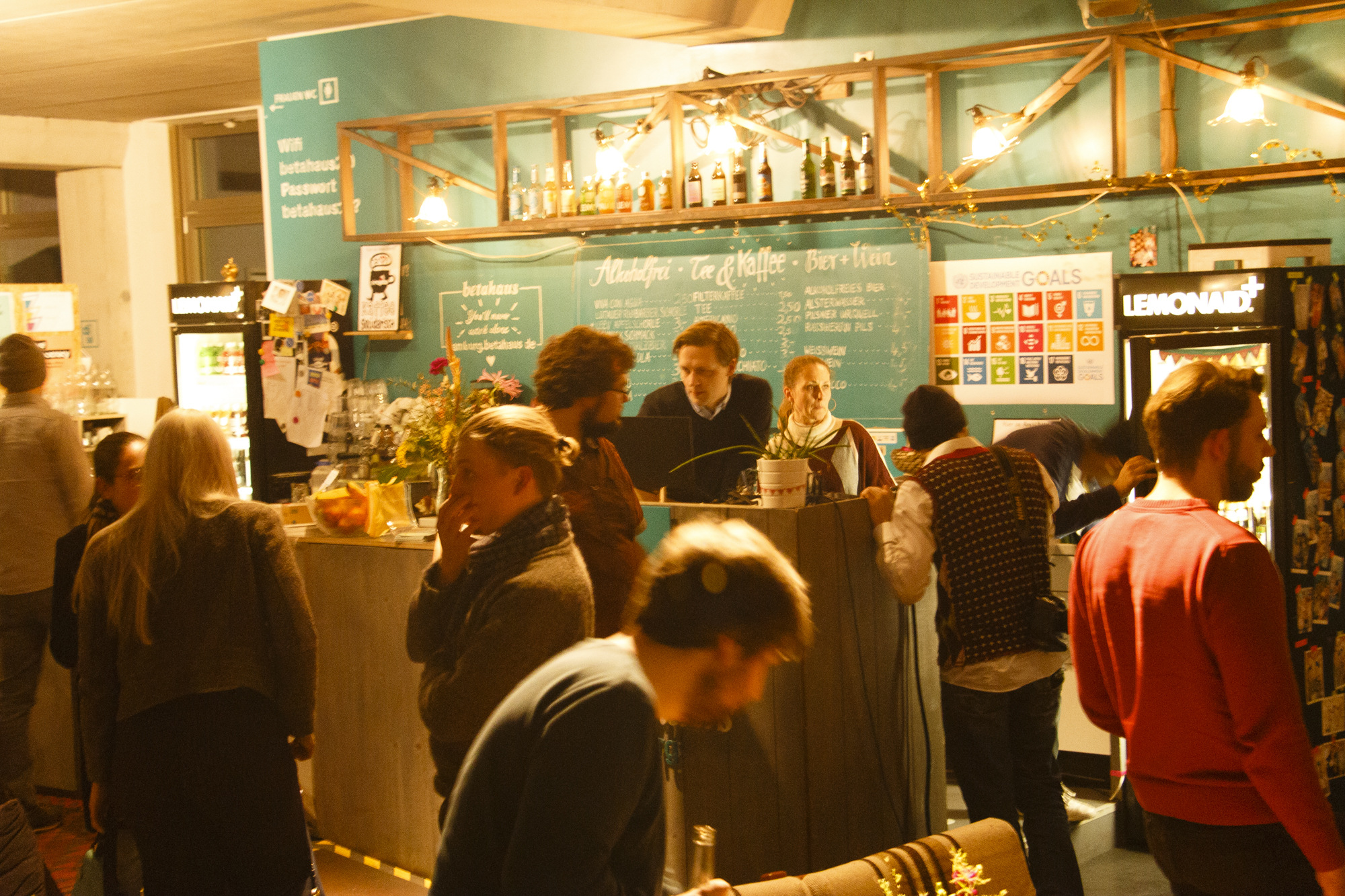 Wir danken allen Beteiligten und hoffen, dass sie zu den nächsten LabTalks (April und Juni) ebenfalls kommen werden. Weitere Infos dazu geben wir im Newsletter bekannt.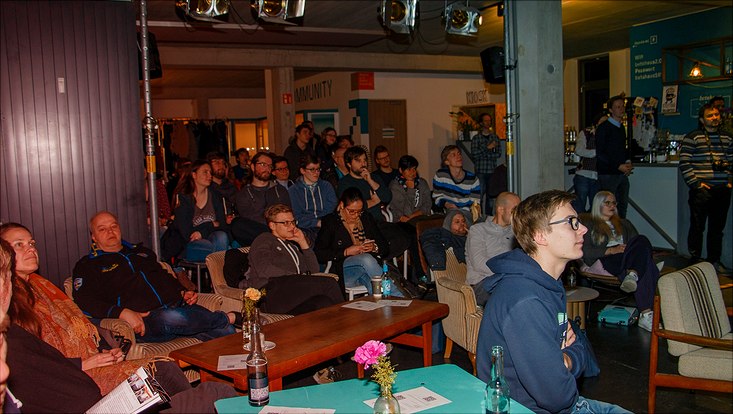 Photo: Eugen Ruppert
base.camp LabTalk 31.01.2019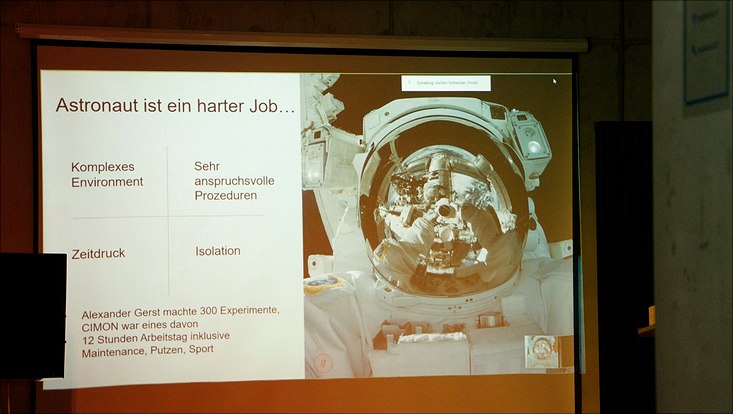 Photo: Björn Schmidt
base.camp LabTalk 31.01.2019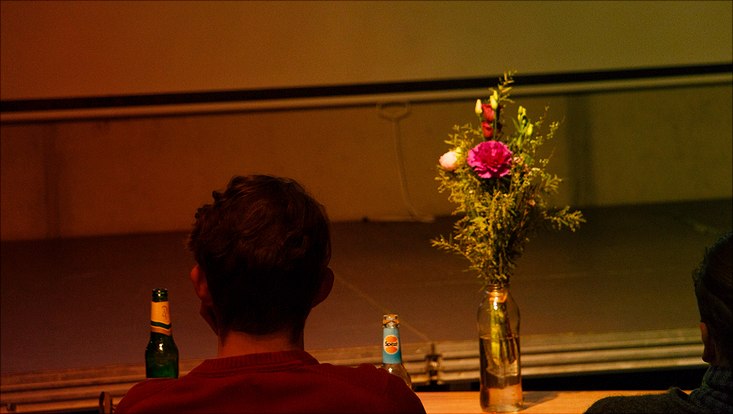 Photo: Björn Schmidt
base.camp LabTalk 31.01.2019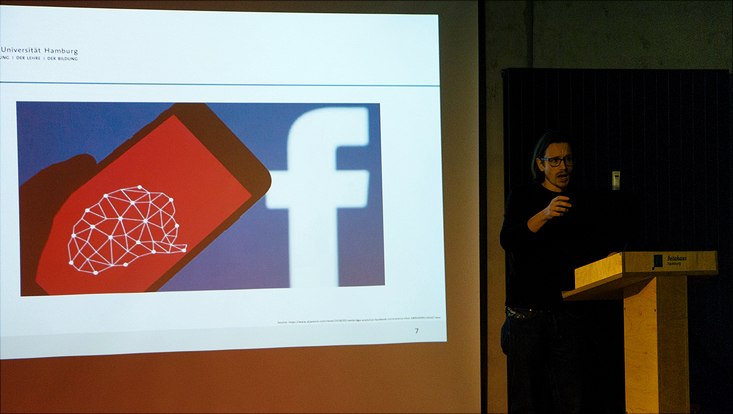 Photo: Björn Schmidt
base.camp LabTalk 31.01.2019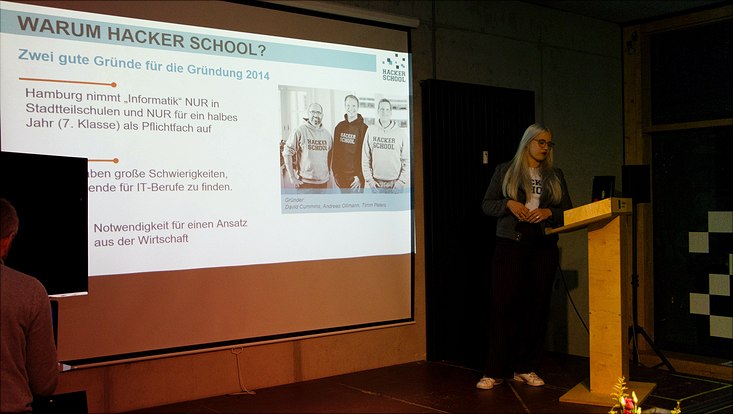 Photo: Björn Schmidt
base.camp LabTalk 31.01.2019