Theses
Wenn sie eine Abschlussarbeit zum Thema Signalverarbeitung schreiben möchten, dann sind sie hier genau richtig, um sich über mögliche Themen für Bachelor- und Masterarbeiten zu informieren. Wenn sie bereits eine Themenvorstellung haben, können sie uns auch gerne direkt ansprechen um ein individuelles Thema zu vereinbaren.
If you wish to write a thesis  focusing on signal processing, you are at the right place to find a suitable topic. Here you can find proposed topics for bachelor and master theses. If you have any ideas or suggestions, you may also raise your own topic, in this case please do not hesitate to contact us in order to agree on an individual topic.
Proposal 1: Audio-Visual Signal Processing (MA)
Speech processing algorithms are an integral part of many technical devices that are ubiquitous in the lives of many people, like smart phones (e.g. speech recognition and telephony) or hearing aids.
Most of these algorithms rely on audio data alone, i.e. microphone recordings. In very noisy situations, e.g. in a crowded restaurant or on a busy street, however, the desired speech signal at the microphone can be severely corrupted by the undesired noise and the  performance of speech processing algorithms may drop significantly. In such acoustically challenging situations, humans are known to also utilize visual cues, most prominently lip reading to still be able to comprehend what has been said. So far, this additional source of information is neglected by the vast majority of mainstream approaches.
In this thesis, we will explore ways to improve speech processing by also utilizing visual information especially when the audio signal is severely distorted. The major question in this context is, how the information obtained from the two modalities can be combined. While there are many sophisticated lip reading algorithms as well as audio-only speech processing algorithms out there, there are only few methods that use information from the one modality to benefit the processing of the other. In this thesis, you will first implement and thoroughly evaluate one or more reference approaches, identifying their strengths and weaknesses. Based on this analysis, we will strive for novel ways to improve the performance of theses approaches.
Basic knowledge of signal processing as well as programming skills, preferably Python or Matlab, are a definite plus.
If you're interested or want more background information please don't hesitate to get in touch with Robert Rehr (rehr@informatik.uni-hamburg.de).
Supervisors: Prof. Timo Gerkmann, Robert Rehr
Proposal 2: Biomedial Signal Processing (BA/MA)
Biomedical signal processing is an exciting and largely growing field of research. Its growth comes along with the global demand for low-cost and high quality health-care services, the chances of gaining valuable insights, e.g. in the way our brain functions, and its application in brain computer interfaces (BCIs). Interestingly enough, many concepts of biomedical signal processing, such as multichannel electroencephalograms (EEG) processing, have their origin in applications areas such as communications engineering and speech processing. Examples for signal processing techniques used in both domains are Nonnegative Matrix Factorization (NMF), Principal Component Analysis (PCA), Independent Component Analysis (ICA), Support Vector Machines (SVM), second and higher order statistics, as well as detection and estimation theory. Indeed also many problems are similar: in both, biomedical systems and many areas of speech processing, the problem of undesired noise, e.g. from ocular artifacts (eye blinking) in EEG or a truck passing by during a microphone recording, is ubiquitous. Similar to portable speech communication devices, also for BCIs computational efficient solutions are mandatory to be able process the signals in real-time.
The goal of this thesis is to implement, analyze, and develop EEG signal processing algorithms by harvesting synergies between speech signal processing and biomedical signal processing. The project will be carried out in collaboration with Dr. Guido Nolte from the Dept. of Neurophysiology and Pathophysiology University Medical Center Hamburg-Eppendorf.
Supervisors: Prof. Timo Gerkmann (UHH), Dr. Guido Nolte (UKE)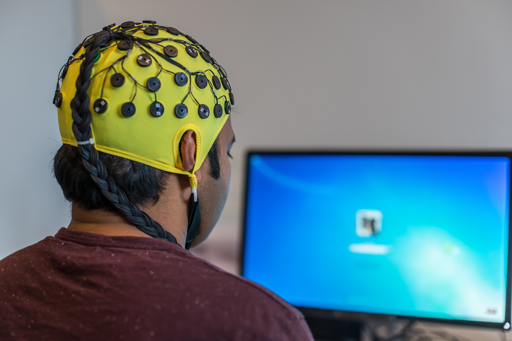 Proposal 3: Phase-Aware Speech Enhancement (MA)
The ease of speech understanding in noise degrades greatly with decreasing signal-to-noise ratios. This effect is even more severe for hearing impaired people, hearing aid users and cochlear implant users. Noise reduction algorithms aim at reducing the noise to facilitate speech communication. This is particularly difficult when the noise signal is highly variant.
Many speech enhancement algorithms are based on a representation of the noisy speech signal in the short-time Fourier transform domain (STFT) domain. In this domain, speech is represented by the STFT magnitude and the STFT phase. In the last two decades research in speech enhancement algorithms mainly focused on improving the STFT magnitude, while the STFT phase was left unchanged. However, more recently, researchers pointed out that phase processing may improve speech enhancement algorithms further.
This thesis aims at implementing, analyzing and developing algorithms for phase processing. The overall goal is to obtain intelligible, high quality speech signals even from heavily distorted recordings in real-time. Of special interest in this context are the robust estimation of the clean speech phase from the noise-corrupted recording, the interplay between the traditional enhancement of spectral amplitudes and the recent developments in spectral phase enhancement, as well as the potential of modern machine learning techniques like deep learning.
First, existing approaches will be implemented and analyzed with respect to their strengths and weaknesses. Starting from this, new concepts to push the limits of the current state-of-the-art will be developed and realized. Finally, the derived algorithm(s) will evaluated and compared to existing approaches by means of instrumental measures and listening experiments. Depending on the outcome of this work, we encourage and  strive for a publication of the results at a scientific conference or journal.
Experience and basic knowledge of signal processing are definitely helpful but not mandatory.
Supervisor: Prof. Timo Gerkmann (UHH)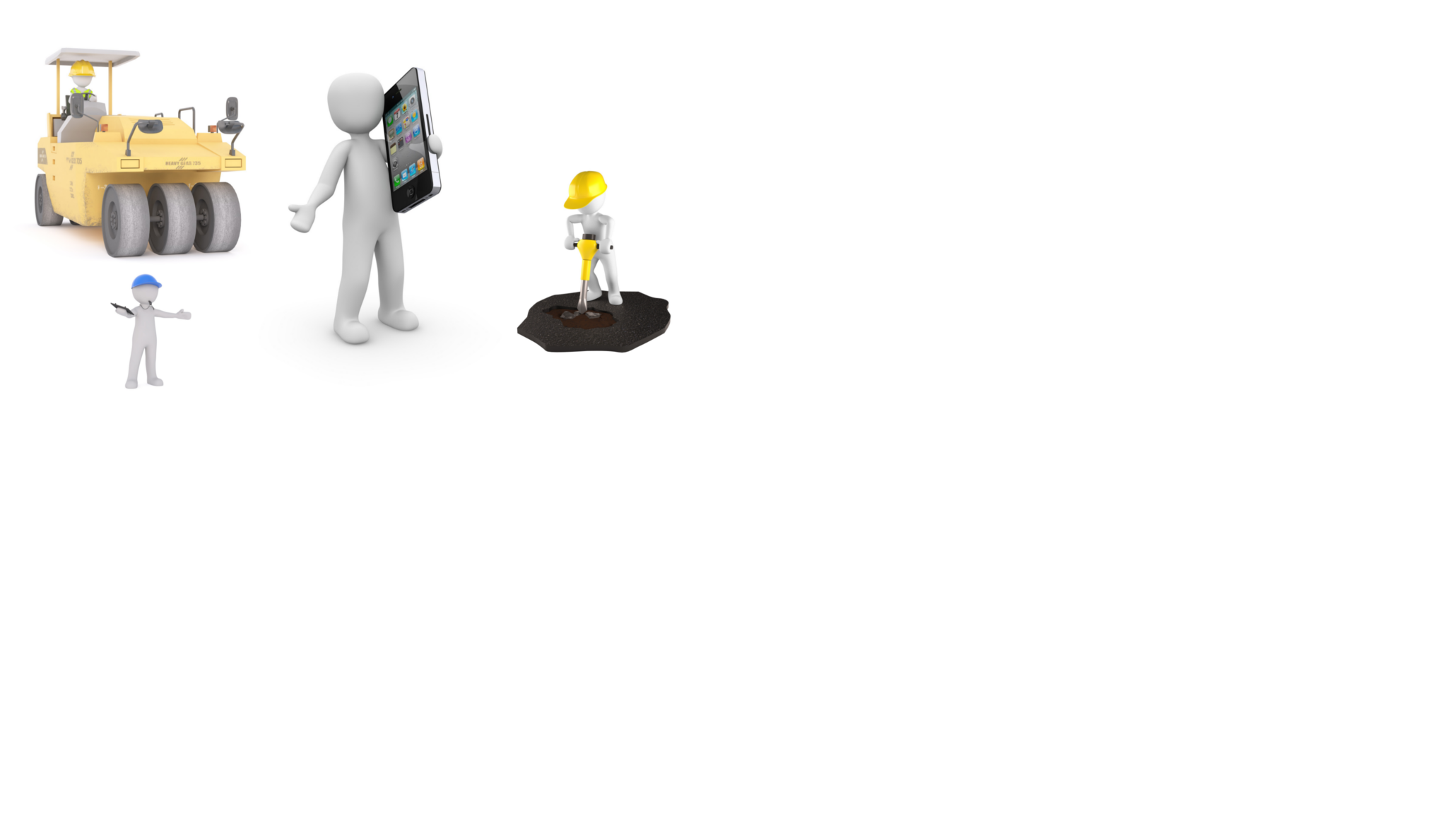 Proposal 4: Reduction of Ego-Noise for Automatic Speech Recognition on a Robot
Humans commonly use speech to communicate and interact with each other. A natural way to allow a human to interact with a robot is to use automatic speech recognition. For this, the voice commands need to be decoded from raw audio data which is recorded through the microphones attached to the robot. As robots can be employed in many different environments, the microphones often do not only capture the desired speech signal but also background noises and reverberation, i.e., reflections of the speech signal from the walls of a room. In addition to the environmental background noises, the microphones capture also the noise from the fans and the actuators during movement. The latter type of noise is emitted by the hardware of the robot and is often referred to as ego noise. The additional noises degrade the performance of speech recognizers significantly making speech recognition a challenging task on a robot platform.
The focus of this master thesis is the enhancement of speech signals that are corrupted by ego noise to improve the robustness of the robot's speech recognition system. The goal is to implement and to compare different speech enhancement techniques in terms of their capability to remove the robot's ego noise.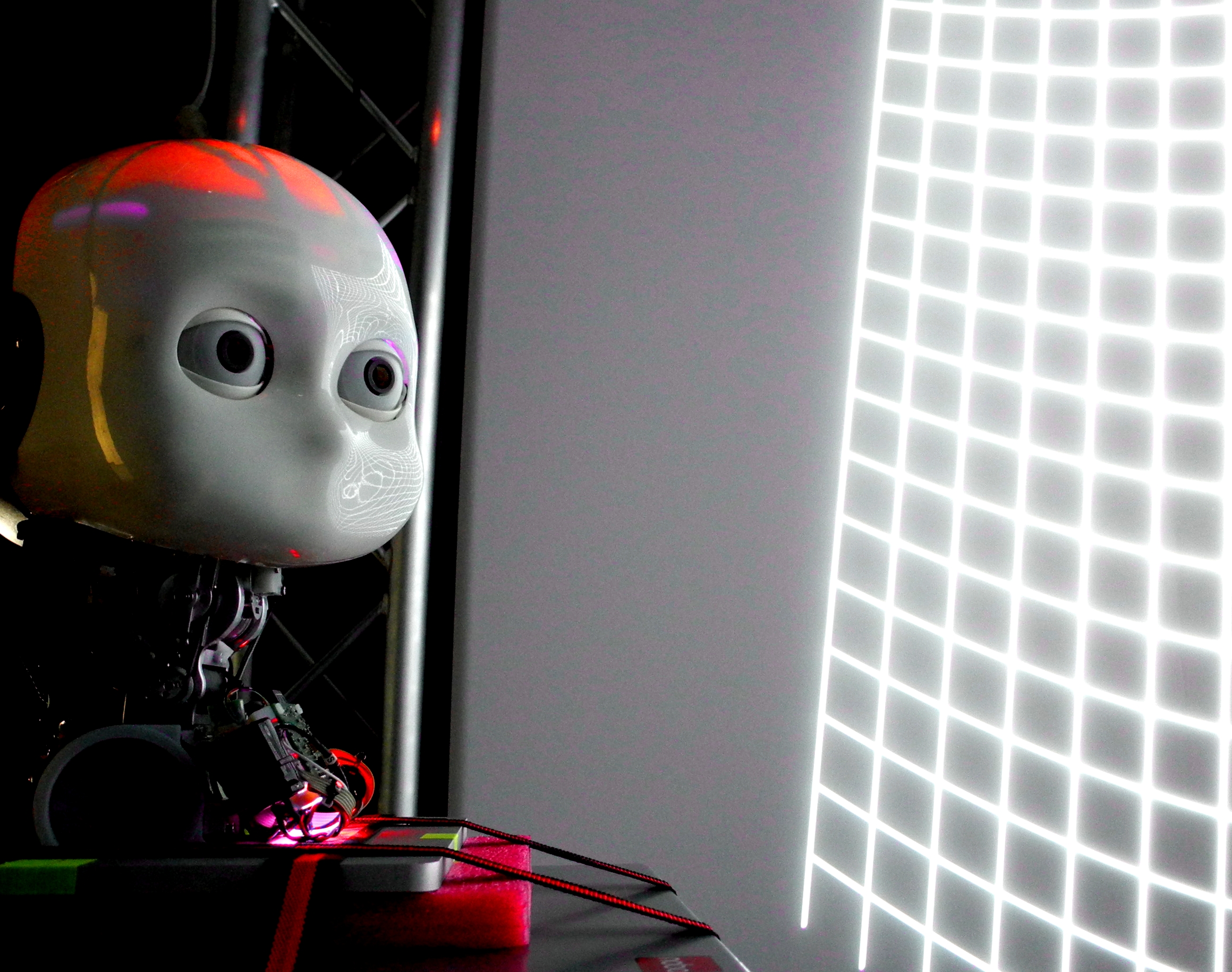 Goals
You acquired noise data from the robot.
You implemented various speech enhancement algorithms given in the literature.
You compared the quality of the enhanced signal using instrumental measures and using the robot automatic speech recognition system.
You developed or extended existing enhancement approaches to include sensor data from the robot to improve the enhancement.
Usefull Skills
Background in speech processing and digital signal processing
Background in machine-learning
Programming experience in Matlab or Python
Supervisors
Robert Rehr
Timo Gerkmann
---