Student group receives UHH excellence funding
7 July 2022, by Steffen Remus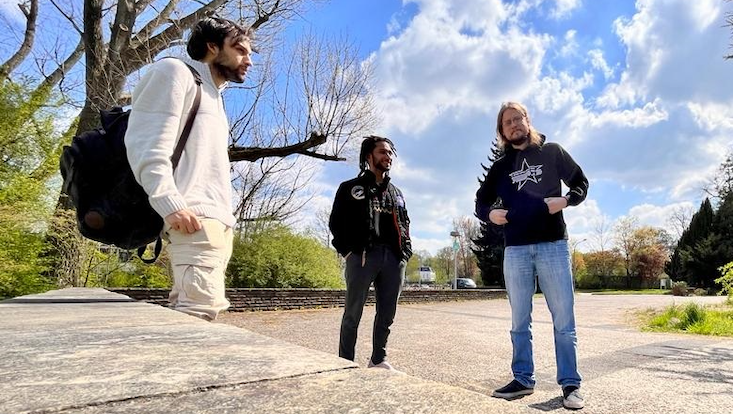 Photo: LT
Ali Ebrahimi Pourasad, Daniel Djahangir, Robert Geislinger and Deniz Gül were selected to receive the prestigious and competitive funding from the University's program for student research groups, which is implemented as part of the excellence strategy at the University of Hamburg for supporting promising student research activities with up to 10.000 Eur.
Ali, Daniel, Robert and Deniz receive the full funding of 10.000 Eur for their project idea "Multimodal Learning - An App to Improve Human Reading with Active Eye-Tracking"
The aim of this project is to develop an application to actively support non-native speakers in learning a new language. The application will automatically recognize difficult words in a text and enrich the text with matching images, so that the identified difficult words are depicted. This is done with the help of machine learning and by tracking the user's eye movements.
The LT group supports this initiative and actively guides this group of highly motivated students.