8 July 2022, by Chris Biemann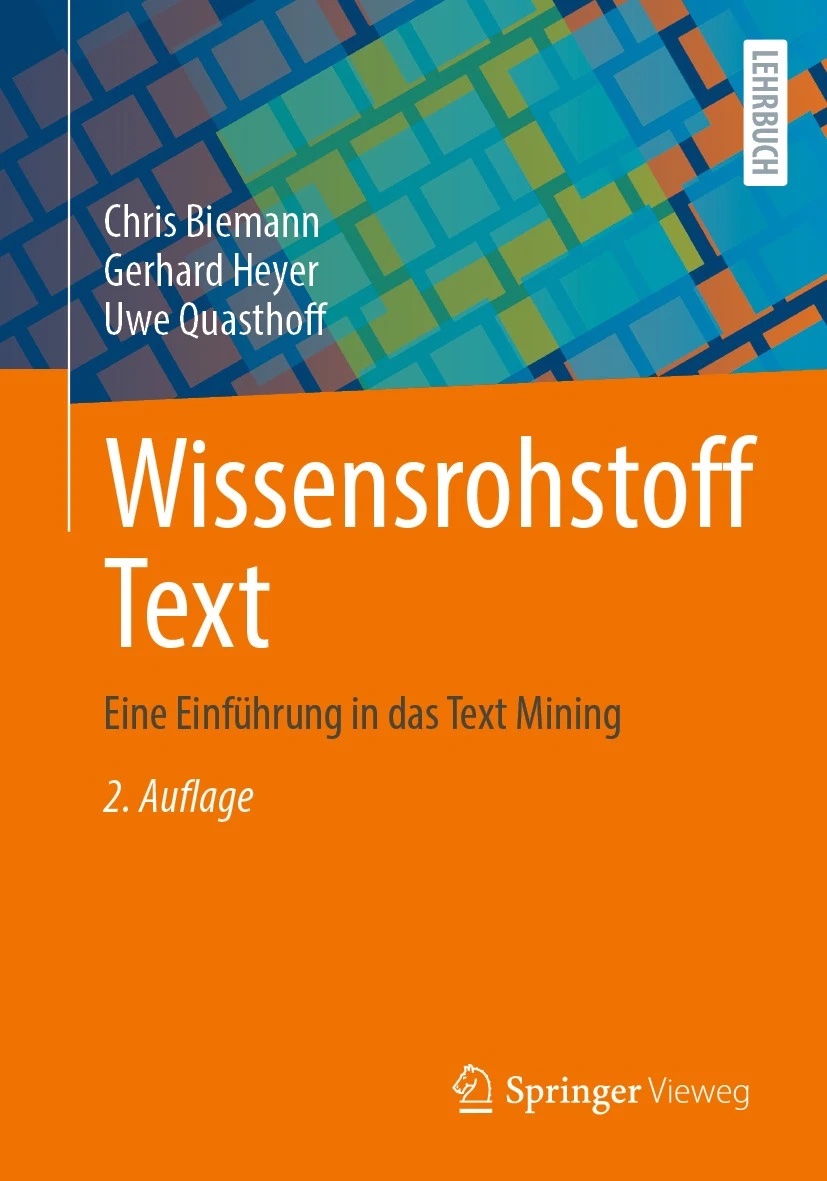 The second edition of the German standard textbook on Text Mining. "Wissensrohstoff Text", finally has entered the bookstores.
The book, authored by Chris Biemann, Gerhard Heyer and Uwe Quasthoff, provides a comprehensive understanding of the fundamentals and applications of text mining, illustrated with many examples and sample applications. It is targeted at students of computer science, business informatics, media informatics, computational linguistics or comparable disciplines; computer scientists with a professional interest in language technology and text mining; researchers in application areas of text mining from the humanities and social sciences, especially digital humanities and linguistics.
The glossary of this book provides working definitions for a wide range of terms in Text Mining, NLP and related fields. It can be accessed freely.