Martin Riedl
Name:
Dr. Martin Riedl
Position:
PostDoc
Email:
Phone:
+49 40 42883 2366
Fax:
+49 40 42883 2345
Office:
F-417
Address:

Informatikum

Vogt-Kölln-Straße 30

22527 Hamburg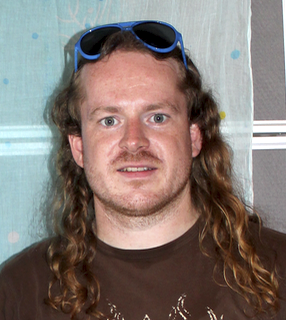 Hello my name is Martin and I'm a Postdoctoral researcher at the Language Technology group. Im interested in research about unsupervised and knowledge-free methods for natural language processing. Mainly, I'm focusing on methods generating and using information from distributional semantics.

I hold a diploma and a Master degree from the Hochschule Mannheim. I have finished my Dr.rer.nat. degree at the TU Darmstadt under the supervision of Chris Biemann.

Besides research in NLP, I am playing trumpet and piano, riding my motorcycle, brewing beer and like jogging and climbing.
---