Özge Sevgili Ergüven
Name:
Özge Sevgili Ergüven
Position:
PhD Student
Email:

sevgili

"AT"

informatik.uni-hamburg.de

Phone:
+49 40 42883-2387
Office:
F-430
Address:

Informatikum

Vogt-Kölln-Straße 30

22527 Hamburg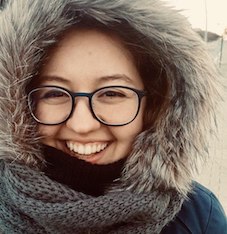 I am a Ph.D. Student at the language technology group, under the supervision of Prof. Chris Biemann. I am currently working on Entity Linking with graph embeddings. My main research areas are representation learning, entity disambiguation, and word sense disambiguation. I am also interested in pun detection/interpretation.
Publications
Feng, J., Sevgili, Ö., Remus, S., Ruppert, E., Biemann, C. (2020): Supervised Pun Detection and Location with Feature Engineering and Logistic Regression. Proceedings of the 5th SwissText & 16th KONVENS Joint Conference 2020, Zurich, Switzerland. (pdf)
Sevgili, Ö., Panchenko, A., Biemann, C. (2019): Improving Neural Entity Disambiguation with Graph Embeddings. Proceedings of the ACL 2019 Student Research Workshop, Florence, Italy. (pdf)
Sezerer, E., Polatbilek, O., Sevgili, Ö., Tekir, S., (2018): Gender Prediction From Tweets With Convolutional Neural Networks: Notebook for PAN at CLEF 2018. Proceedings of the Ninth International Conference of the CLEF Association (CLEF 2018), Avignon, France.
Sevgili, Ö., Ghotbi, N., Tekir, S., (2017): N-hance at semeval-2017 task 7: A computational approach using word association for puns. Proceedings of the 11th International Workshop on Semantic Evaluation (SemEval-2017), Vancouver, Canada.