Julius Richter, MSc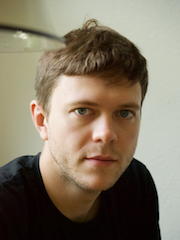 Photo: unknown-riju
Audio-Visual Signal Processing
Signal Processing (SP)
Address
Universität Hamburg
Department of Informatics
SP Research Group
Office
Room: F-127
Contact
Publications
Guillaume Carbajal, Julius Richter, Timo Gerkmann, "Guided Variational Autoencoder for Speech Enhancement With a Supervised Classifier", IEEE Int. Conf. Acoust., Speech, Signal Process. (ICASSP), Toronto, Ontario, Canada, Jun. 2021.
Julius Richter, Guillaume Carbajal, Timo Gerkmann, "Speech Enhancement with Stochastic Temporal Convolutional Networks", Interspeech 2020.
Quan Nguyen, Julius Richter, Mikko Lauri, Timo Gerkmann, Simone Frintrop, "Improving mix-and-separate training in audio-visual sound source separation with an object prior", ICPR 2020.