Announcing OMG-Empathy Challenge
26 October 2018, by Burhan Hafez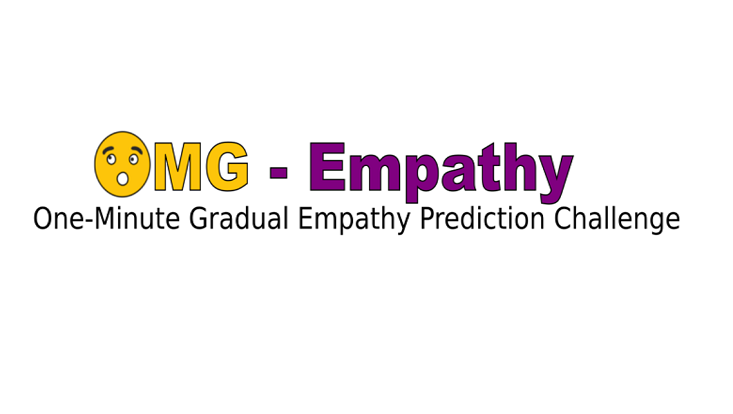 Photo: UHH/Knowledge Technology
Knowledge Technology is organizing the One-Minute Gradual-Empathy Prediction (OMG-Empathy) Challenge.  The challenge is held in partnership with the IEEE International Conference on Automatic Face and Gesture Recognition 2019 in Lille, France.
The One-Minute Empathy Prediction dataset (OMG-Empathy) is designed to provide a foundation for empathy prediction models. The dataset is composed of recordings of two individuals talking to each other about a certain topic. One of the individuals is the actor who leads a semi-scripted conversation with a listener. The actors tell fictional stories about what happened to them recently, and we record the reactions of the listeners to these stories over time. A total of 80 different interaction videos were recorded. Each video lasted for an average of 5 minutes and 12 seconds, providing us with 415 minutes (around 7 hours) of recordings.
Immediately after each session, we asked the listeners to watch the interactions on a computer screen and use a joystick to annotate how they felt in terms of valence using a continuous scale ranging from positive (1) to negative (-1) values. The use of the joystick allowed for continuous and gradual tracking of annotations which are temporally related to the interaction scenario.
Although using the same training, validation and testing data split, we propose two tracks which will measure different aspects of self-assessed empathy:
The Personalized Empathy track, where each team must predict the empathy of a specific person. We will evaluate the ability of proposed models to learn the empathic behavior of each of the subjects over a newly perceived story. We encourage the teams to develop models which take into consideration the individual behavior of each subject in the training data.
The Generalized Empathy track, where the teams must predict the general behavior of all the participants over each story. We will measure the performance of the proposed models to learn a general empathic measure for each of the stories individually. We encourage the proposed models to take into consideration the aggregated behavior of all the participants for each story and to generalize this behavior in a newly perceived story.
To participate to the challenge, please check out our submission information page here.
---