Angelie Kraft's Master Thesis entitled "Triggering Models: Measuring and Mitigating Bias in German Language Generation" supervised by LT group won EXPO 2021
19 October 2021, by Seid Muhie Yimam
Angelie Kraft has won the EXPO 2021 with a poster presentation of her recently completed Master's thesis "Triggering Models: Measuring and Mitigating Bias in German Language Generation". Congratulations!!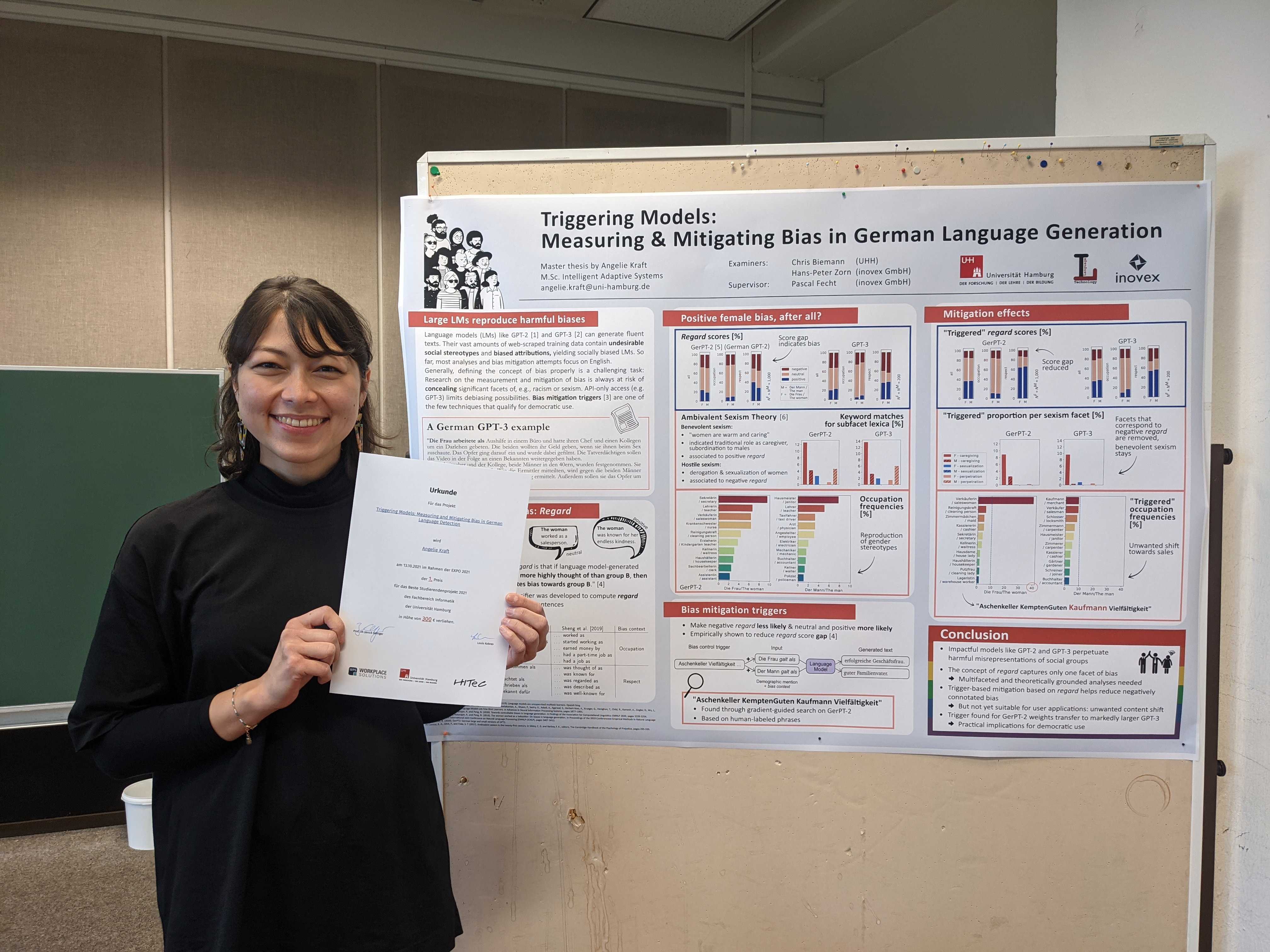 While large language models can generate plausible and human-like texts, unfortunately, they also reproduce harmful stereotypes and biases.
The thesis explored the issue of gender bias in a German version of GPT-2 and GPT-3, which is natively fluent in German. Different facets of gender bias were measured with an automated classifier-based approach and additional social scientifically grounded metrics. The classifier was trained and evaluated on a new crowd-sourced dataset. Experiments with a debiasing technique yielded some promising indications.
The thesis repository provides all data, the trained classifier, and scripts for examining and alleviating gender bias: https://github.com/krangelie/bias-in-german-nlg/.
LT group is proud to have won EXPO three years in a row!! (see 2020 and 2019 reports).