Sebastian Gerdes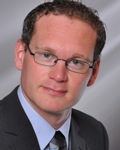 Dipl.-Inform. Sebastian Gerdes
Research Associate
E-Mail: gerdes(at)informatik.uni-hamburg.de
Phone: +49-40-42883-2372
Consultation hours: appointment can be requested by Email at any time
Office: Building D, Room 228
Please note: Meetings in person are currently not possible!
The best way to contact me is via e-mail: gerdes(at)informatik.uni-hamburg.de
We may arrange a call (phone or Skype) or some other way of communication if preferred.
---
Short Bio
Sebastian Gerdes is research assistant and PhD student with the Software Engineering and Construction Methods Group (SWK) in the Department of Computer Science at the Universität Hamburg. He received his diploma degree in computer science from the University of Oldenburg in 2009. After graduating, he worked as a software developer in Hamburg for 4 years at catWorkX GmbH, and joined the SWK team within the computer science department of the University of Hamburg in January 2013 as a research assistant.
Since 01/2013 Research assistant, Universität Hamburg
11/2008 - 12/2012  Software developer, catWorkX GmbH
04/2005 - 09/2007 Student assistant, Universität Oldenburg
11/2002 - 05/2009 Studies of computer science, Universität Oldenburg
09/2001 - 06/2002 Military service, Transportation Battalion 120, Werlte
08/1994 - 07/2001 Academic High school diploma (Abitur) from Hümmling-Gymnasium Sögel
Research Interests
1. Software architecture
- architectural design decisions
- architectural knowledge management
- architecture synthesis
- architecture evolution and erosion
- architecture design, methods and evaluation
- architecture styles and patterns
2. Software reenigineering
- architecture recovery and reconstruction 
Publications
2018: Sebastian Gerdes, Tobias Fechner, Matthias Riebisch: Identification of Technology Features to Understand and Maintain Software Architectures. In: Proc. 25th Australasian Software Engineering Conference (ASWEC 2018), Adelaide, Australia, 26-30 Nov. 2018. Accepted for publication.
2016: Sebastian Gerdes, Stefanie Jasser, Matthias Riebisch, Sandra Schröder, Mohamed Soliman, Tilmann Stehle: Towards the Essentials of Architecture Documentation for Avoiding Architecture Erosion. In Proc. Workshop Sustainable Architecture: Global collaboration, Requirements, Analysis SAGRA2016, 28 November - 2 December, 2016, Copenhagen, Denmark. ACM, 2016. pp. 8-11. Paper PDF
2015: Sebastian Gerdes, Mohamed Soliman, and Matthias Riebisch: Decision Buddy: Tool Support for Constraint-Based Design Decisions during System Evolution. In: Proc. 1st International Workshop on Future of Software Architecture Design Assistants (FoSADA '15), May 6th, 2015, Montréal, Canada. ACM, 2015, pp. 13-18. Paper PDF
2014: Sebastian Gerdes, Steffen Lehnert, and Matthias Riebisch: Combining Architectural Design Decisions and Legacy System Evolution. In: P. Avgeriou and U. Zdun (Eds.): Proc. ECSA 2014, LNCS 8627, Springer, 2014, pp. 50-57. Paper PDF
Teaching
64-001 Softwareentwicklung I (Winter 2016, 2017, 2018)
64-449 Integriertes Seminar Software-Reenigineering (Summer 2013, 2014, 2015, 2016, 2017, 2018)
64-460 Masterprojekt Software-Engineering (part 1) (Summer 2013, 2014, 2015, 2016, 2018)
64-460 Masterprojekt Software-Engineering (part 2) (Winter 2013/14, 2014/15), 2015/16, 2017/18)
64-461 Integriertes Seminar Software-Engineering (Summer 2013, 2014, 2015, 2016, 2018)
64-251 Software Engineering Lab/SWT (Summer 2013)
Topics for a Final Theses (Abschlussarbeit)
If you are interested in any topic mentioned in the list of research interests above, please feel free to contact Sebastian Gerdes or a member of the SWK team. All topics for Bachelor and Master theses are proposed on this website, please have a look at "Angebotene Themen/ Offered Topics".