Kolloquium WiSe 2019/20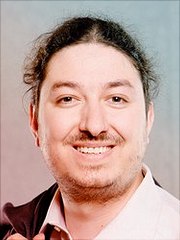 Speaker
Dr. Jörg Daubert
Philipps Universität Marburg
When: Mo, 13.01.2020, at 16:30 s.t.
Where: Room B-201
Topic
Privacy and/or Trust?
Language: English
Abstract
The challenges and opportunities associated with the terms trust privacy polarize society for decades now. Research subsumes a plethora of security goals and research streams under these terms. That broad meaning ultimately leads to different understandings of the relation between privacy and trust itself: sometimes privacy and trust are treated as antagonists, marking opposite points of the very same dimension. Sometimes privacy and trust are considered independent dimensions, with good solutions achieving both.
This talk will cover my Ph.D. work about anonymous/unlinkable publish-subscribe followed by a look at composable privacy. Next, the talk will take a closer look at the area of trust, specifically computational trust, and how it can support application scenarios. Finally, the talk will cover research conducted within the DFG RTG "Privacy and Trust for Mobile Users", where the counterplay and synergies of privacy and trust are reflected in the context of our mobile/smartphone-driven world. That will lead to the final question: can we entrust our (mobile) devices to protect our privacy?
Bio
Jörg Daubert is a visiting associate Professor (dt. Vertretungsprofessor) at the Department of Mathematics and Computer Science at the Philipps-Universität Marburg, Germany, since 01.04.2019.
He studied computer science with a focus on IT management until 2011. In 2016, he obtained my Ph.D. (Dr. rer. nat.) with the thesis on "Anonymous Publish/Subscribe Overlays" at Technische Universität Darmstadt. Since 2014, he worked as acting as Area Head of the "Secure Smart Infrastructures" group; since 2016 as a joint PostDoc and Area Head of the "Smart Protection in Infrastructures and Networks" (SPIN) group with 9 researchers within the Telecooperation Lab under Prof. Mühlhäuser in Darmstadt. Between 7.2016 till 12.2018, he coordinated the DFG Research Training Group (doctoral college) "Privacy and Trust for Mobile Users" with 11 Ph.D. student positions.
Jörg Daubert also gained experience in industrial research for 4 years as a Junior Researcher (later Researcher) at AGT International, a major industry player in the Internet of Things and data analytics.
Contact
Prof. Dr. Mathias Fischer
Video
---