This page:UHH > MIN > Department of Informatics > Institutes > Informatics Library > About us > Library News > Old News > Solution of the Library Quiz
Solution of the Library Quiz
22 May 2018, by Christine Häusser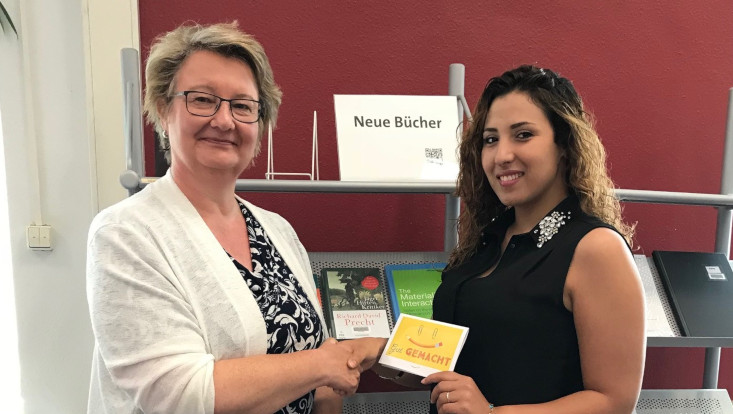 Photo: Margrit Obernesser
Our question this time was: How many e-books has the Computer Science Library licensed? (key date December 31, 2017)
The correct answer is 19,125.
Mrs. Naoual Bakhacha came closest to the correct number with her guess and won an Amazon gift card worth 20 €. Congratulations!
FYI:
All e-books of the computer Science Library (current status)
The distributed licensing of electronic media (university libraries together with the Staatsbibliothek) provides a wide range of interdisciplinary e-media (including e-journals, bibliographic databases and e-books), which is accessible campus-wide and mobile to all students and scientists at the University of Hamburg.                         
The total collection of commercial e-books (e.g. from Springer, Wiley etc.) comes to approx. 120,000; together with e-books from national licenses and e-doctoral theses, more than 700,000 e-books are available.