Books from the Bergedorf storage library
16 July 2018, by Margrit Obernesser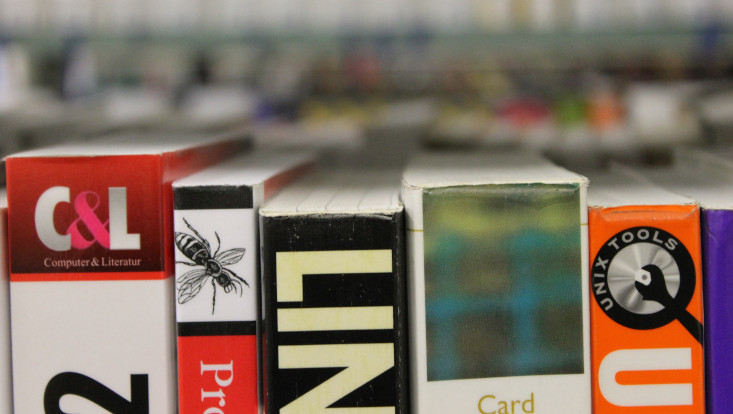 Photo: Margrit Obernesser
Since the beginning of July, the Bergedorf storage library has a new operational concept. What are the changes for our users?
For many years, the computer science library - like the other specialist libraries at the university - has been transferring books that are rarely used to the Bergedorf storage library. Up to now, our users were able to order these books for pick-up in the Informatics Library via an order function in the campus catalogue. This is no longer possible.
In future, all books from the storage library will be delivered and have to be returned exclusively to the State and University Library. The pick-up location cannot be determined by the user. The operating concept of the State and University Library does not provide for this service.
You will see in your account when the book arrives. You won't get an separate email anymore.
The books concerned are listed in the catalogue under "Staats- und Universitätsbibliothek - Speicherbibliothek". The location "Informatik-Bibliothek - Speicherbibliothek" no longer exists.
Please consider this change in your future orders from the storage library.
---