Seid Muhie Yimam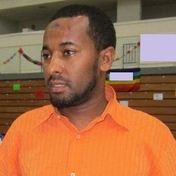 I am Seid, currently a postdoctoral researcher at LT lab, under the supervision of Prof. Chris Biemann. I have been working as scientific software engineer at LT lab since September 2012. I have participated in the development of NLP tools such as Par4Sem,  WebAnno, new/s/leak, GermaNER, and Network of the Day and also assist Chris Biemann in teaching and student supervision. Previously, I have been working as semantic web software developer at Okkam srl, a start-up semantic web company in Trento, Italy, from September 2011 to August 2012.
I obtained my doctoral degree (Ph.D.) which was on the integration of adaptive machine learning approaches into interactive annotation tools and semantic writing aids. 
My current research focus is on the development of NLP technologies for social applications and less-resource languages.
I have received an advanced master degree in Human Language Technology and Interfaces from University of Trento, Italy on September 2011. I have also received MSc. and BSc. degrees in Computer Science from the Department of Computer Science, Addis Ababa University, Ethiopia on July 2009 and July 2004 respectively..
Software and demo
Software
GermaNER: German named entity recognition
WebAnno: Web-based, distributive, and generic annotation tool
Demo
WebAnno: Web-based, distributive, and generic annotation tool
Network of the day: Interactive 

visualization of time-dependent relationships of public agents

new/s/leak: NetWork of Searchable Leaks